The weight of Valorant in GB on a computer after installation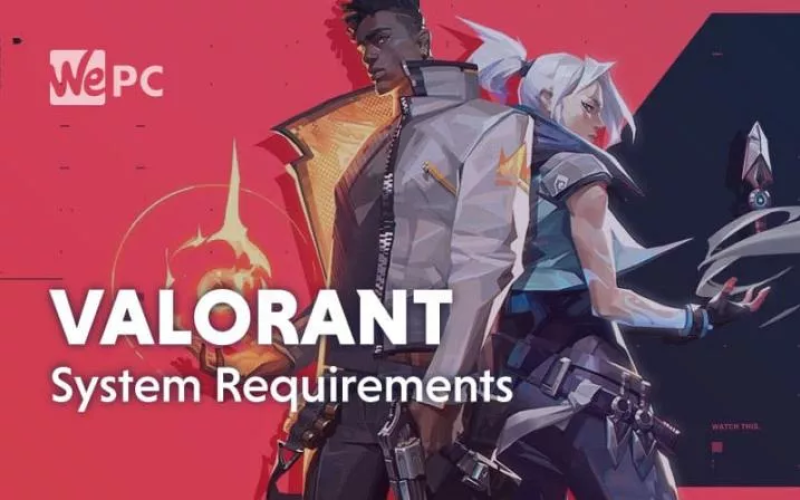 To start with, there must be enough space on your hard drive to download and install the game.
Now Valorant in 2023 weighs 28.5 GB. Therefore, there should be a lot of space on the PC.
The fact is developers add new characters, places and game modes during each update. The weight of the game can also increase. Keep in mind that after some time the installed shooter might be weigh 1.5-2 times more.
You need to download Valorant and launch the installation file to find out the exact weight. At the very beginning you will see the exact volume under the "Install" button.
Full size Valorant with Riot Vanguard/h2>
We should mention that if you plan to download the Valorant game, you must have enough GB on the disk. At least 3.6 GB of memory will be needed on the disk, and after installation the game will weigh from 28 GB, this includes Riot Vanguard,. Therefore, try to clear as much space as possible for a quick installation and especially for the gameplay.
Additionally, Valorant weighs less than CS:GO.
Other system requirements
As you can see the system requirements are not so important for the new improved tactical shooter. Let's take a look at the system requirements to play at 60 FPS:
CPU: Intel i3-4150 / AMD Ryzen 3 1200GPU: GeForce GT 730 / Radeon R7240OS: Windows 10 (64-bit)RAM: 4 GBVRAM: 1 GB
For 144+ FPS or in other words, if you want to experience real esports, the higher features will be required:
CPU: Intel i5 9400F (2.9 GHz) / AMD Ryzen 5 2600xGPU: GeForce GTX 1050 Ti / AMD Radeon R7370OS: Windows 10 (64-bit)RAM: 4 GBVRAM: 1 GB
The greater characteristics provide the better FPS.
The least requirements are generous enough as well, so even the most "rinky-dink" machine in 2023 can run the game. The minimum system requirements for it you can find below:
CPU: AMD Athlon 200 GE / Intel Core 2 Duo E8400GPU: Intel HD 4000 / Radeon R5200OS: Windows 7 (64-bit)RAM: 4 GBVRAM: 1 GB.
Moreover, make sure to free up at least 30GB on a disk to download Valorant in 2023.