The popularity of esports betting has surged in recent years, with bookmakers offering odds on every aspect of competitive gaming. From multiplayer online battle arenas to sports simulators, there is a wide range of games and tournaments available for players to bet on. If you are new to esports betting or seeking essential information, this guide provides detailed insights into everything you should know about electronic sports competitions and how they work.
Understanding Esports
Esports refers to competitive video gaming where individuals or teams participate in interactive matches against other players. Unlike casual gaming, esports involves human interaction as gamers compete with each other instead of artificial intelligence. These games are broadcasted live via platforms such as Twitch.tv and YouTube, attracting millions of viewers from around the world.
Similar to traditional sports like football and basketball, every type of game in esports follows specific rules and regulations for fair play. Players train rigorously and practice extensively to improve their performance, strategies, and teamwork skills. Esports competitions can be held online or offline, depending on the nature of the tournament.
Comparing Esports Betting to Traditional Sports Betting
Although esports is a new phenomenon, betting on it shares many similarities with traditional sports betting. When making an esports bet, you can browse through different odds and choose your preferred market to place the bet. The difference lies in esports' interactive nature, allowing for a more engaging betting experience.
 Esports communities offer live streaming, social media interaction, and detailed stats that allow for better-informed bets. By using their extensive knowledge of the game and assessing player performance data trends, bettors can place well-informed bets that will likely result in a payout.
Exploring Esports Games and Tournaments for Betting Opportunities
There is a wide variety of esports games to bet on, with different genres appealing to various tastes. Below, we highlight some of the most popular games and tournaments for sports betting.
Betting on MOBAs
MOBAs are team-based games that involve players battling to defend their territory while trying to take control of the enemy's base. This category's most well-known flagship titles include League of Legends. These games have large player bases, with millions tuning in globally for annual championship tournaments like World Championship Finals. The gameplay involves strategy, teamwork, and communication between players, so it presents excellent opportunities.
Betting on FPSs
FPSs are games that involve players controlling a character holding firearms while engaging in fast-paced combat against opponents. Titles like CSGO, Call of Duty, and Halo have gained immense popularity as esports, with millions tuning in to watch championship tournaments yearly. As teamwork is essential, FPSs present ample opportunities for live betting during matches. The tournaments for FPSs are often fierce, with players vying for the title of champion. Some tournaments even offer massive prize pools that can reach millions of dollars.
Sports Simulators
It is a category of esports that recreates real-world sports using gaming platforms. They have seen tremendous growth in popularity across all age groups, enabling fans to play and bet on their favorite virtual sports events. FIFA and NBA 2K stand out as some of the most prominent examples.
Other Games to Consider for Esports Betting
Apart from MOBAs, FPSs, and sports simulators, there are numerous other games to consider for esports betting. Some of the most popular titles include Hearthstone (a collectible card game), PlayerUnknown's Battlegrounds, and Fortnite.
These titles present unique opportunities for fans who enjoy strategic gameplay or prefer a new challenge. With the rise in popularity, these games have gained dedicated fan bases and championship tournaments with significant prize pools. Some games may not be as popular and established, but they offer great opportunities for bettors looking to take advantage of better odds on fewer mainstream titles.
Esports Tournaments: A Hub for Betting Action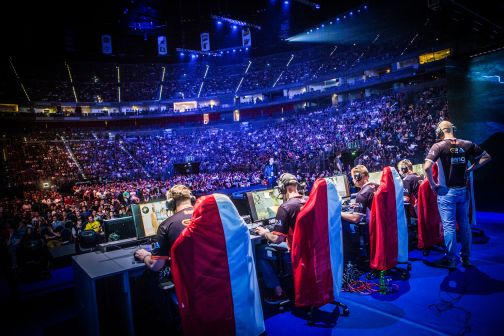 Esports tournaments are the hub of all betting activity regarding esports, whether it is MOBAs, FPSs, or sports simulators. These competitions draw crowds who tune in globally to watch their favorite players and teams compete for championship titles.
The League of Legends World Championship draws billions of viewership hours annually, with millions watching live streams. Dota 2's premier event, The International, boasts massive prize pools reaching dozens of millions annually.
Apart from these highly publicized events, numerous other smaller-scale leagues and tournaments are hosted across various countries worldwide. Betting on these presents unique opportunities as odds may be more favorable due to low levels of competition.
Choosing an Esports Betting Site
Once you've decided on the game and tournament to bet on, finding a suitable betting site is vital. Some popular online gambling sites offer traditional bookmaking services for esports events alongside dedicated esports-specific websites like ArcaneBet or GG.Bet.
When choosing an esports betting site, you must check if they are licensed and regulated by local authorities in your area. Additionally, check that the platform offers competitive odds across different markets with live streaming options available where possible. It would be best to compare different platforms based on their coverage of games offered as well.
Some platforms may focus on popular games like CSGO, Dota 2, and LoL or have a constant range of pre-match odds for niche esports titles. Also, it's essential to familiarize yourself with each platform's deposit options and bonus offers before making your final choice.
Different Esports Betting Options to Explore
In addition to traditional real-money betting, esports offers various other forms of gambling. From fantasy betting to skin and item gambling, social betting, or challenge gaming – there's a range of possible methods for wagering on esports. So, we explain some other popular esports betting options below.
Real Money Betting
It  is the most common form of esports gambling. It involves placing bets on a particular market or match, just like traditional sports betting. After choosing your preferred wagering option and game category, you must stake an amount in cash and wait for the results to determine if you have won.
After the match or tournament's outcome is decided, winners receive a payout based on their initial bet and odds. So, whether you prefer to bet on MOBAs, FPSs, sports simulators, or other esports games – real money betting is widely available and offers an exciting way to participate in the action.
Fantasy Betting
Fantasy betting is another popular form of esports gambling that works similarly to traditional fantasy sports. Bettors select their players or teams and then earn points based on their performance in matches or tournaments. The point system may differ depending on the game category, but bettors can typically choose from various scenarios like winning a match, completing a particular goal, etc.
Item and Skin Betting
Skin betting is a form of esports gambling that uses virtual items like in-game skins and cosmetic add-ons as wagers instead of real money. These unique digital assets can be acquired or traded within the game, allowing players to collect different skin options for their characters.
Skin betting sites allow users to gamble these items by trading them on dedicated platforms using site-specific tokens/digital currencies. While this type of wagering has come under scrutiny lately due to concerns about unregulated markets and underage bets – many legal websites offer services with proper safeguards put in place.
Esports Pool Betting
Esports pool betting involves users placing a bet on particular outcomes of games, similar to traditional sports. All bets placed by many different players are pooled together into one pot and then distributed amongst the winners minus any fees or commissions charged by the platform.
Social and Challenge Betting
Social esports betting and challenge gaming are two innovative ways to engage in the excitement of competitive video games. Social betting involves people placing wagers just for fun without using real money. Challenge gaming, also known as peer-to-peer betting, involves gambling between two individuals or groups of players. It's similar to social esports betting but more personalized and competitive.
Getting Started with Esports Betting: Instruction for Beginners
Starting with esports betting is simple, and with the right approach, even beginners can enjoy their first experience. Here are some steps to follow when beginning esports betting:
Choose a reputable and legal esports-betting site.
Create an account by registering your details with the chosen platform.
Fund your account by depositing money through various payment options like credit cards or e-wallets on most platforms.
Familiarize yourself with the different types of bets available before placing wagers.
Select the games or tournaments you want to bet on and browse their odds carefully so that it matches well against what's needed regarding your betting strategy and knowledge of the game.
Place your desired bet by inputting your stake into a wagering slip on most platforms, then wait for the outcome to see if you've won.
Don't forget to research different games' gameplay styles or read up on various stats before placing wagers because this can help inform future decisions based on trends observed. Lastly, it's important to remember that esports betting should always be done responsibly. Never bet more than you can afford to lose, and avoid chasing losses at all costs.
Best Esports betting
As with any industry, Esports betting over time has produced the best betting representatives which currently provide the best conditions for profitable betting. Below you will find out which portal currently dominates and where you will find the best conditions for Esports betting, where you can get the best bonuses, odds, a great variety of tournaments and so on.
Types of Esports Betting Markets
Bookmakers offer a range of betting markets for bettors when placing esports bets. Understanding the different types will help you make informed wagers and increase your chances of winning. From outright bets to handicap or in-play betting – we explain a few of the most popular market types below.
Match Winner Bets
Match winner bets are the most common type of esports betting market. Here, you place a wager on which team or competitor will win a match in any game category. The odds offered on this market are usually displayed in decimal or fractional form, allowing bettors to see how much they stand to profit. While this type of betting might seem straightforward, it's wise to research the teams' and players' histories before placing your wagers. 
Outright Bets
In an outright bet, you wager on which team or individual will win an entire tournament rather than one specific match. These bets are made well before the event and often offered at attractive odds since there's no sure way to predict who will reach the final stage.
The potential payout for this type of betting can be significant but may require patience, as tournaments can last days or weeks. Also, outright bets require bettors to understand the competitors well and their past performances throughout leading-up events.
System Bets
System bets are more complex wagers where you place multiple esports bets on different possible outcomes. This type of betting comes with higher odds but requires all selections to win for the bettor to secure a reward.
If one selection fails, some system bets offer consolation prizes, while others consider this an automatic losing wager. As system wagers are a more advanced form of esports betting, they require solid knowledge and research on the competitors' performances.
Esports-Specific Bets
Esports-specific bets are unique markets that differ depending on the game category. For instance, a MOBA like Dota 2 may offer markets for first blood or map handicap betting; meanwhile, an FPS could provide odds for total kills per round. Other esports-specific wagers include predicting which team will destroy the enemy's tower in League of Legends or guessing correctly how long it would take to complete a match in various game categories.
Regulations, Security, Fairness, and Legality of Esports Betting
As fun and exciting as esports betting can be, it's essential to have an understanding of the legal aspects surrounding it. As with traditional sports betting, different countries have regulations concerning esports gambling.
Before betting on esports, ensure that it's legal in your country of residence and you have attained the minimum age required for gambling. A trustworthy bookmaker will always verify your location, identity, and other personal details before allowing you to bet.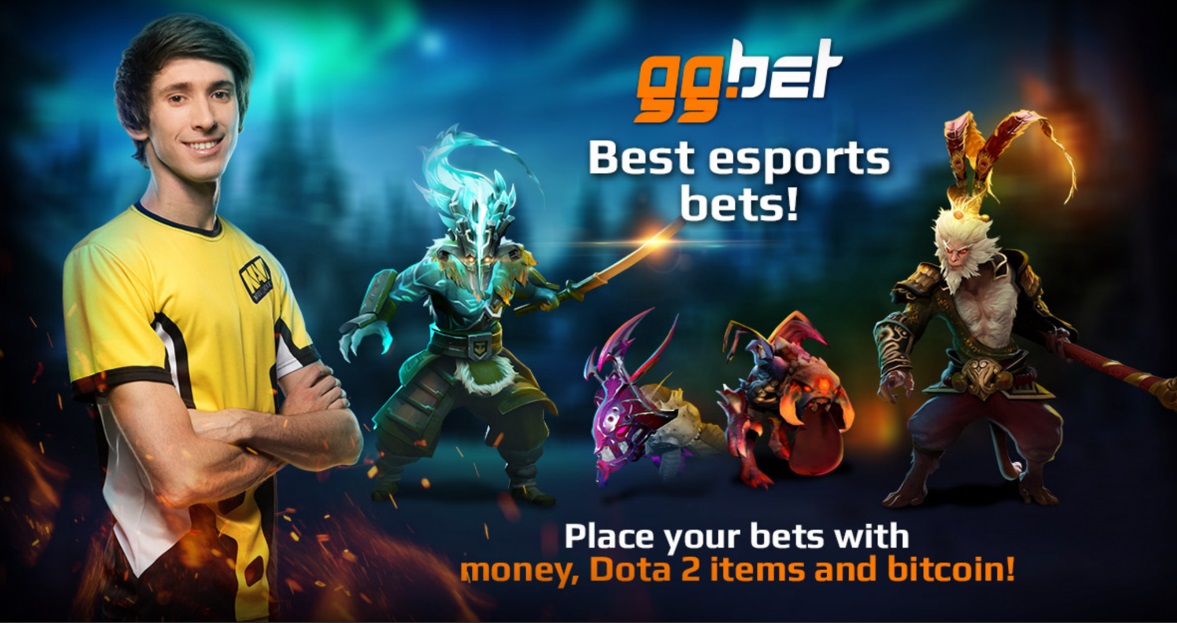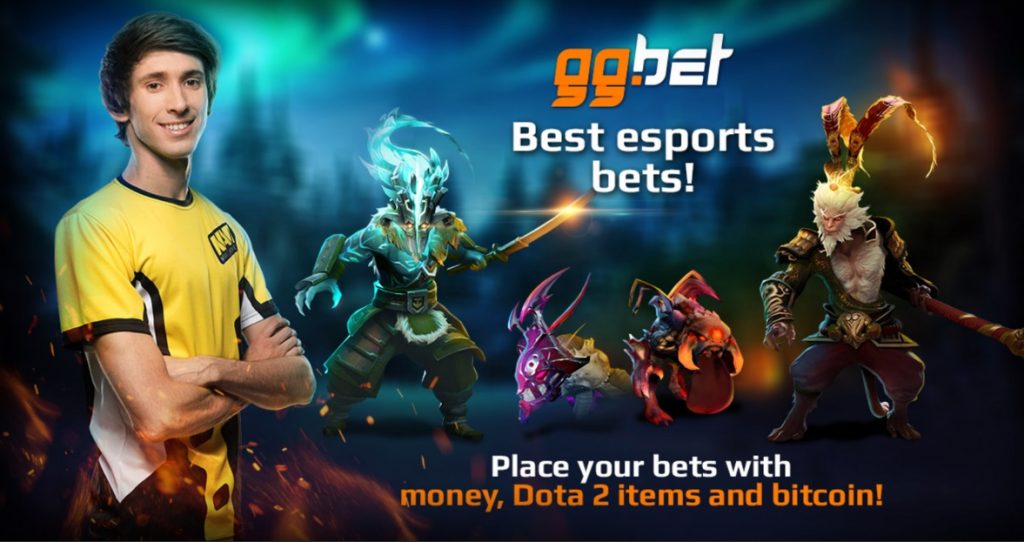 However, it's generally legal if the bookmaker is licensed and registered with regulatory authorities. Before placing any bets, verify that your chosen betting site has a license from one of the more strictly regulated licensing bodies, such as the UK Gambling Commission or Malta Gaming Authority.
Additionally, it's crucial to look for the security systems and player protection measures in place by betting sites. Reliable sites have eCogra certification that assures bettors of high standards and safeguards against fraudulent activities.
Deposit Methods and the Rise of Crypto Esports Sites
When it comes to depositing and withdrawing money from esports betting sites, there are several options available. Most bookmakers offer traditional payment methods like cards, bank transfers, e-wallets, and prepaid vouchers.
However, the newest innovation in payments is cryptocurrencies. Betting platforms recognized early on the value of integrating crypto payment methods. Hence, many established bookmakers offer options like Bitcoin, Tether, Ethereum, and Ripple.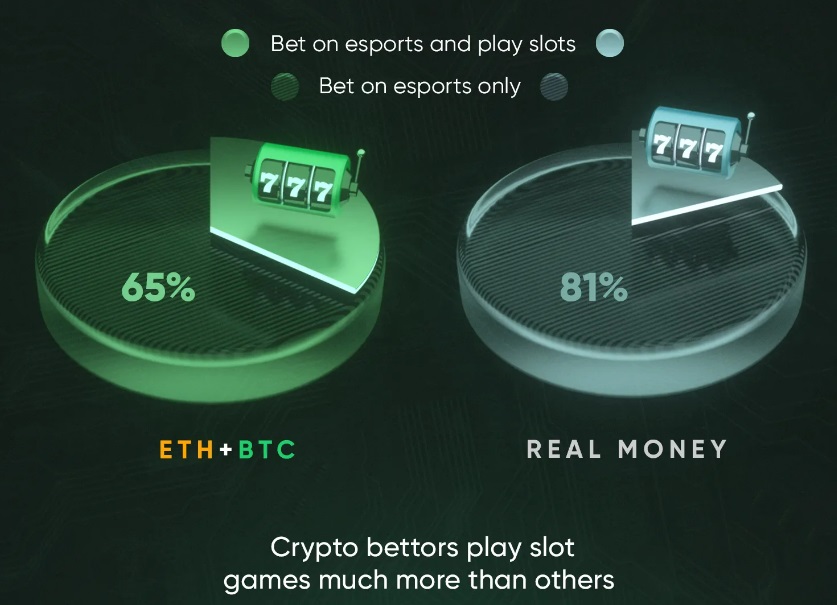 Crypto esports sites have become popular alternatives for bettors who prefer anonymity or the added security of blockchain technology. These platforms offer fast, secure transactions that are processed almost instantly. Cryptocurrency deposits can also offer significant bonuses and cashback rewards for using them on a betting platform.
Esports Betting Bonuses
Esports betting promotions and bonuses can provide bettors with additional value for money when making their bets. Most bookmakers offer welcome bonuses or free bets to incentivize new customers to sign up.
Some of these offers could range from matched deposits to free bets or boosted odds on certain events. They all provide a larger bankroll to place bets, increasing the chances of bigger payouts.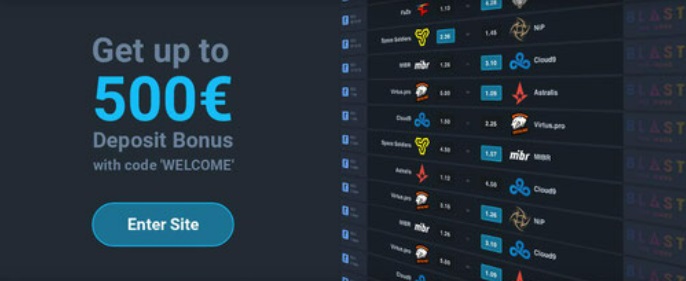 However, it's always important to carefully read the conditions of any offers you're considering. Some restrictions, like minimum deposit requirements, maximum winnings, and specific wagering conditions, may apply before you can claim your prize. 
Customer Service Options for Esports Betting Sites
Esports betting can be a complex process, and it's essential to have adequate customer support when needed. Reliable betting sites offer customer service options like live chat or email.
As esports events occur in real time, it's crucial to have quick and efficient support for any issues or queries. Bettors should look out for sites with responsive customer service teams available 24/7. It can also be helpful to check if the betting site has a comprehensive FAQ section or other resources like tutorials on how esports bets work.
Expert Tips for Successful Esports Betting
If you want to make successful bets, it's important to have a sound strategy in place. Here are some expert tips that could help improve your chances of success.
Researching Esports Teams
Similar to traditional sports betting, researching esports teams and players is crucial. Check the following factors:
Team/player statistics like win/loss records and map percentages (for FPS games).
The character picks/win rates for MOBAs or hero-based gameplay (Overwatch, Heroes of the Storm).
General overview of an individual/team's strengths and weaknesses.
Reddit's esports community is an excellent place to start for expert insights. Here you can find discussion threads and insider information on teams and players from knowledgeable community members. As the esports scene constantly evolves, keep up with the latest c
Trying Live Esports Betting for the Thrill of In-Play Betting
In-play or live esports betting has revolutionized the industry, allowing you to place bets during a match. This means that you can alter your strategy based on real-time developments in gameplay and consider factors like momentum shifts and player substitutions.
This type of bet also presents an opportunity for excitement, with last-minute comebacks leading to potentially high payouts. Live streaming platforms like Twitch allow fans to watch streams directly from professional players' viewpoints.
While it can be tempting to place frequent bets during an esports match, having a well-planned strategy is essential. Set betting limits for each event and stick to them.
Waiting for Major Tournaments for Simple Esports Betting Strategies
While there are plenty of esports events to bet on throughout the year, it's generally advisable for novice bettors to wait until mainstream tournament seasons like The International or League World Championships before placing their bets.
These fixtures offer larger prize pools and viewer traffic and present better odds as bookmakers compete with each other to attract bigger audiences.  Remember that smaller tournaments may have fewer markets, making them less profitable in betting opportunities.
Also, it's essential to keep up with changes in team rosters and the latest gameplay developments during these tournaments. Doing so lets you make well-informed decisions on your bets based on each player/team's current form.
The Future of Esports: What Lies Ahead?
The future of the esports industry looks bright as growth numbers continue to soar. According to reports, projections show that revenues from global esports will reach over $2bn in 2023 alone. The audience for esports continues to grow each year, reaching approximately 495 million viewers by the end of this decade. While Asia remains a significant market for esports, it's gaining popularity in North America and Europe.
As technology continues to evolve, the future of esports could be even more immersive and interactive. VR and AR change how fans watch matches or interact with their favorite players. The growth in mobile gaming will also impact esports betting as bettors now have access through their smartphone devices.
Overall, the future is bright for esports betting. As a relatively new form of entertainment, the industry continues to evolve at an unprecedented pace and has significant room for growth worldwide. Major brands are now investing in competitive gaming