Agilities Talks About the Off Season, the Importance of the Overwatch World Cup, and More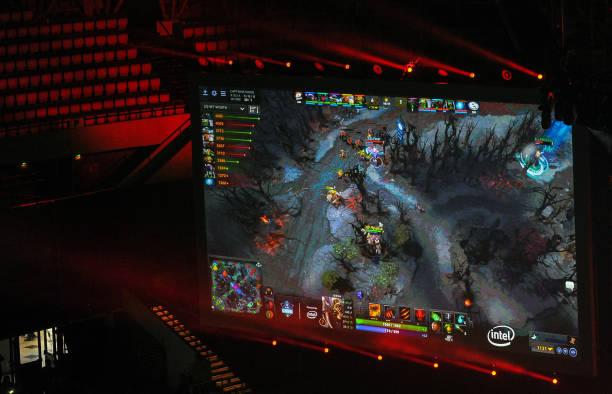 The offseason is up and running with the World Cup, Overwatch Contenders Season 3 Trials, and roster moves around the Overwatch League. One of the stops during the offseason is the California Cup. Collegiate teams like UC Irvine, UCLA, UCSD, and UC Berkeley competed for bragging rights as the best Overwatch team in California. UC Irvine took the crown at the California Cup, continuing their championship streak following the 2018 College League of Legends Championship.
Other than the collegiate showdown, an exhibition match took place between the Los Angeles Valiant and San Francisco Shock. This is the first time where both teams showed off new rosters. After all was said and done, the Los Angeles Valiant came away as winners, clinching the series in 4 games. Prior to the match, Los Angeles Valiant DPS Brady "Agilities" Girardi shared his thoughts on the offseason among other topics like the current meta and former teammate Terence "SoOn" Tarlier.
How was your offseason so far besides the World Cup?
It's been good. I haven't scrimmed too much for Team Canada because I've been focusing on the California Cup. After this, I'm back to scrimming for Team Canada leading to Blizzcon. I haven't had much of an offseason, it's more practice after Overwatch League.
The last time we spoke to each other, you mentioned that you were going to color your hair silver, but now I see you're back to the blonde color. Can you elaborate on why you chose to go back to blonde?
I wanted to go back to silver, but I felt it was too big of a change. I already knew that the blonde looked good so I didn't want to risk it. I might try it eventually.
Are we going to see your hair back to brown for Overwatch League Season 2?
Probably not. I'll still have the blonde for as long as I can. Not many people know me without the blonde, so it's hard to go back.
What are your thoughts about the changes going into Overwatch League Season 2?
I think it's a good idea. It was pretty hard on the players last season. I remember like some of them had a harder time than others, but 40 games is a lot, especially since the season is spread out. The games are going to be different every week. I feel like having a set schedule and fewer games is a lot easier. Overall, the league is going to be more competitive because everyone is going to be less burned out.
When we had a Thursday and Friday match, it was so difficult. We had to prep for one team until Thursday. After Thursday, we had one night to prepare for Friday's match. It was so random, but it'll be better next season.
With the new teams coming in, do you think they pose a threat to the current teams in the league?
The full Korean teams are going to have a better chance because they are the most established. I think RunAway is getting picked up, so that will be an obvious threat because they're Contenders champions in Korea — they're very stacked.
Overall, it just depends on the rosters — there will be some that do better than others. Others are probably going to struggle at first.
The current meta is revolving around the GOATS comp. No doubt, we will see it during Blizzcon. Many people say it is not fun to watch. However, from a spectating side, it is easy to follow along. What are your thoughts on it?
It needs more diversity. GOATS is a little too strong, in my opinion. I have to play Brigitte — that's not very fun for me. If I have to play Zarya, it would be a different story. I'm fine with it as it is. With time, we can adapt to it pretty well.
There are recent changes to heroes like reworks with Symmetra and Torbjorn to buffs with Soldier, Pharah, and McCree. Do you think in due time, these changes will make the GOATS meta go away?
Pharah might be a little better against GOATS, but it's not a direct counter because D.Va and Ana exist. If you run D.Va and Ana, you can just kill Pharah without using hitscan heroes. Hitscan is not good against GOATS as it stands. I don't think anything is going to change soon, GOATS is still really good.
What do you think Blizzard needs to do to have hitscan DPS heroes back into the meta?
Once GOATS ends because of patches, then hitscan DPS will be really strong. You'll see more players use Soldier and McCree often. Obviously, they're very good.
What does it mean to you for a majority of the Valiant players to be in the World Cup playoffs?
It's pretty cool. Last year, I didn't have anyone else that was on the World Cup team. Having these four other players that are also competing and have the same schedule is really cool. We can talk about the other World Cup teams, tell each other stuff, and have a good time.
Speaking of which, SoOn recently left the team. How much of a positive influence was he in the team's success?
SoOn was very positive. He had a very good work ethic, so he inspired me because I would see him working hard all the time. He never gave up.
He was also fun to be around. It'll take a little bit of a hit on our morale. We can always count on SoOn to be fun and entertaining. He wanted to go though and I respect his decision.
How difficult do you think it will be to fill his role in the team?
Coach Moon is really good at working around that stuff. By the time Season 2 comes around, we will have a full plan set in motion. Hopefully, we can fill SoOn's shoes. I'm confident we can.
Is there anything you want to say to your former teammate?
Good luck in whatever team you go to. I really hope he does well.
Lastly, thanks for your time with this interview. Are there any last words you want to say to the fans that supported you throughout the year?
Thank you all so much. My teammates and I from Valiant and Team Canada really appreciate the support. It's been a fun ride for the past year and a half. I hope it keeps on continuing and I keep on growing.