League rule bars Fusions from playing against the Shanghai Dragons [Updated]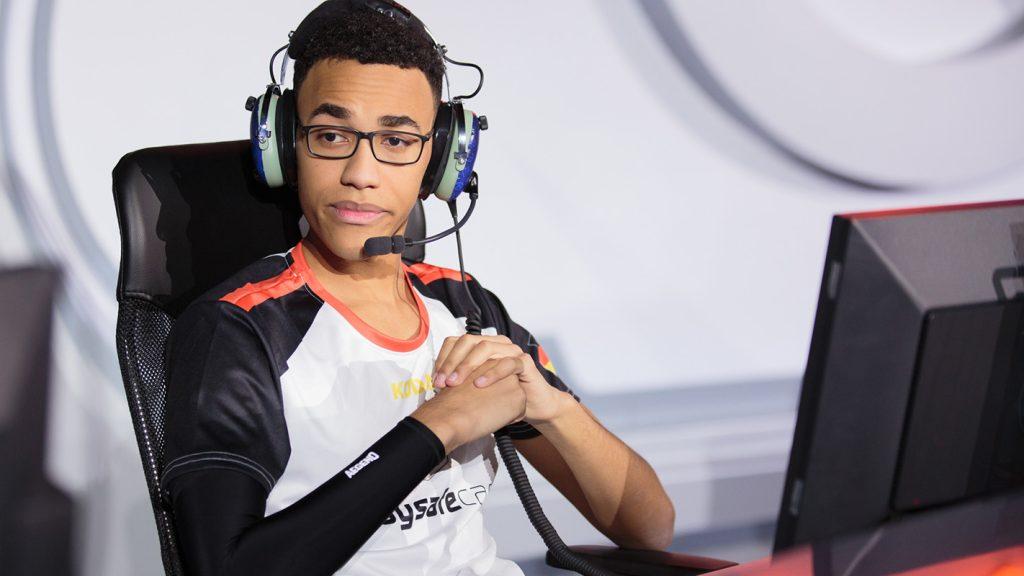 According to sources within the Overwatch League, Cameron "Fusions" Bosworth was set to play against the Shanghai Dragons but was deemed ineligible due to a league rule that had previously not been widely discussed. The Uprising were notified minutes before their match and Bosworth was replaced by Park "Axxiom" Min-seob.
Bosworth was initially signed to a "two-way contract", a contract structure the league had introduced with season 2 of the Overwatch League in order to allow players to the option of playing in Contenders and Overwatch League during the same season. On February 12th, the team announced via Twitter that Bosworth was being promoted to the main roster.
According to league rules (relevant portions were published by Blizzard here), a two-way player loses his/her Contenders eligibility for that season after playing in more than two Overwatch League games.
Allegedly, however, General Managers of all teams were also informed by the League that a two-way contract wouldn't allow a player to compete in more than two matches per-stage if that player had participated in the most recent season of Contenders. In Bosworth' case, it was likely assumed by the team that his contract clause would trigger, thus forbidding him from participating in Contenders Season 1 while continuing to play for the parent org.
Overwatch League requires teams to submit their rosters hours in advance. Sources told VPesports that Bosworth was still expecting to play mere minutes before the official match was set to start. Why Bosworth' ineligibility wasn't pointed out upon roster submission to the Uprising is not known at this point.
Bosworth had played for London Spitfire's academy team, the British Hurricane, at the start of Contenders season 3 and was then transferred to Uprising Academy before eventually being promoted to the main roster. Sources have suggested that because Bosworth had played in the most recent Contenders season for British Hurricane, the team was allegedly notified by the league immediately prior to last night's match that the player would be ineligible to compete versus Shanghai.
In his first two matches, the British main tank player had garnered attention from pundits around the league for his outstanding main tank play. VPesports had reported on the importance of Bosworth for the Uprising earlier this month.