KarlTzy powers BREN Esports to 3-2 grand final victory at Razer Southeast Asia Invitational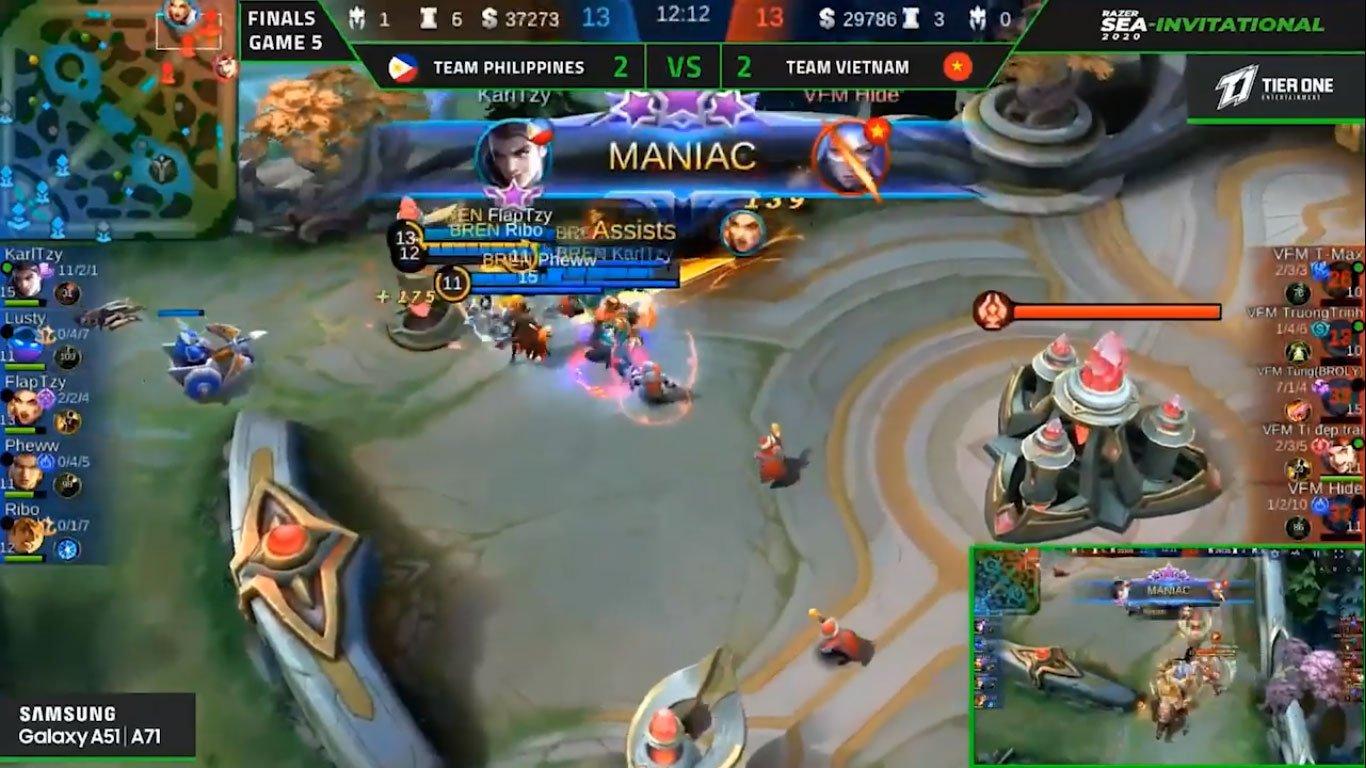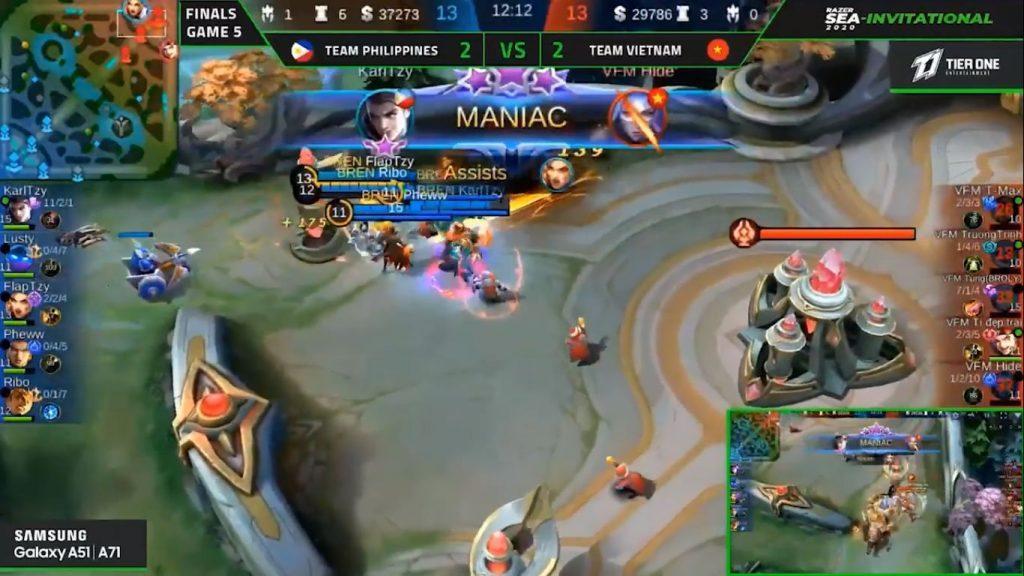 The revenge is sweet for BREN Esports as the roster from the Philippines took down Vec Fantasy Main in the grand finals of the Mobile Legends: Bang Bang Razer Southeast Asia Invitational. BREN Esports had been knocked down to the lower bracket by the Vietnamese team earlier in the tournament in 2-0 fashion.
They wouldn't let that happen again, however, as the squad led by KarlTzy's performance made a come from behind run that would end with them taking the best-of-five series 3-2. Going down 9-13 in kills, the 15-year-old would turn things around for his squad with a triple kill. KarlTzy would finish with 11 kills, 1 assist, and 1 death to end the series in match five.
Ribo, Pheww, and Lusty combined for a total of 19 assists in the game.
VPEsports is releasing interviews with all MPL-PH teams. Check out their opinions on MLBB, mobile games, etc., and please stay tuned for more fresh and interesting interviews and stories!:
SGD Omega tells who the best up & coming players are
Bren Esports – pheww says mobile esports can match that of PC
Team BSB says who the best player in Mobile Legends: Bang Bang is & more
GeekFam wants Fanny to be competitive in MLBB and explains how to fix her – interview
Blacklist International's DEX STAR wants the Season 3 meta back; "Even EVOS Indonesia & EVOS SG weren't able to beat us in scrims"
Blacklist International coach BON CHAN believes the Mage mid meta: "requires skill, timing, and lots of action rather than farming all day long"
HONDA BEAST: "My MLBB Journey will be completed if ever we win a championship"
KIL LER of Blacklist International: "a higher prize pool would really motivate people to strive for MLBB"
MLBB pro Aqua: "Tuuu is part of the top 100 global players, he is hardworking and can get along the pros"
Sunsparks' (now Aura) Rafflesia: "The best thing to happen to MLBB was the update to the ranking system"
Yuji of STI Mobile Legends: Bang bang – "The best thing so far is having a 30yrs ban to maphack users"
Mobile Legends: Bang Bang ULVL – "MLBB being a PC game would be more complicated. More keys to press, more keys to memorize. It would be like Dota."
Mobile Legends: Bang Bang pro Riddler – "I was a Chess player before going pro"
Sunsparks answer questions about MLBB, favorite meta, heroes, and more
ONIC PH's Mobile Legends: Bang Bang player Wise: "I think SGD is the best team right now"
Team BSB's Mobile Legends: Bang Bang player Jeraxnu wants: "heavy punishment for players who feed and AFK"
Want to discuss this and other news with the author? Check him out live on Twitch where you can ask questions!