Mobile Legends: Bang Bang Beyond the Clouds event: release date, hero skins, and more
The Beyond the Clouds MLBB event has been officially announced. An awesome collaboration event lined up with the 2004 anime film called "Beyond the Clouds".
The new series will feature three new skins inspired by a unique art style from Studio Ghibli. Alongside the skins, players can look forward to an animated music video that explores the captivating new world.
Here's everything you need to know about this upcoming event in detail.
When is the Beyond the Clouds MLBB release date?
Beyond the Clouds, also known as The Place Promised in Our Early Days, is a 90-minute Japanese anime film directed by Makoto Shinkai that was released in 2004. According to the recent music video teaser posted on MLBB's YouTube channel, this event will go live in the game on August 8, 2023.
Who will receive new skins in the Beyond the Clouds series?
Three Mobile Legends heroes – Edith, Kagura, and Xavier – will get new exclusive skins.
The Kagura skin will arrive on August 8, 2023, and the skins for Edith and Xavier will arrive on August 12, 2023.
Each skin will have its own unique and fascinating characteristics.
Edith's skin will showcase her in a Native American-inspired outfit, complemented by face paint and animal tooth earrings, creating a special and bold appearance.
Kagura's skin, on the other hand, exudes elegance, featuring a silky white skirt adorned with gold ornaments on the cuffs and collar. Her robe also has magical properties, enhancing her charm and mystique.
For Xavier, his skin will portray him as royalty, donning a formal beige suit paired with a striking long red cape, radiating power and authority.
How to get the Beyond the Clouds Kagura skin for free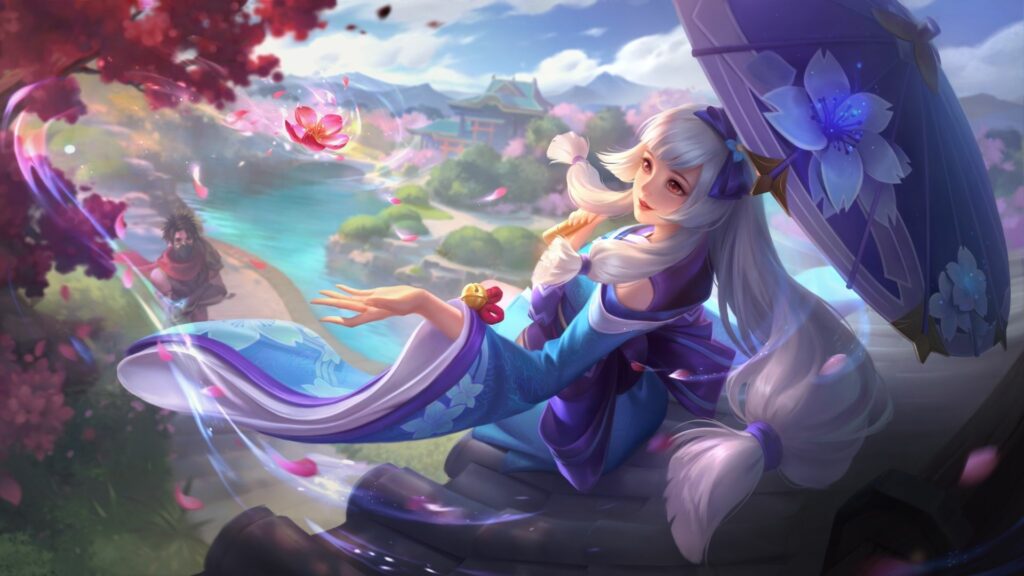 Following the next steps, you will have a chance to get the Beyond the Clouds skin for free:
In the MLBB game, go to the Events page.
Select the Beyond the Clouds event.
Finish all the event tasks.
Collect the Ancient Relics you win after completing the quests.
Use the Ancient Relics to make the Beyond the Clouds skin cost 0 diamonds.
If you finish it, you will get the skin for free. If you're unlucky, you will have to purchase some Ancient Relics set with diamonds in order to lower the price of the Kagura skin. Each Ancient Relic earned is equivalent to 1 diamond, and if you manage to gather 1288 Ancient Relics, you can receive the Kagura skin completely free!
Also, like in previous Mobile Legends skin-series events, players will be required to draw in the events tab to have a chance at getting these exclusive skins.
There are lots of other rewards as well, however you need to wait until the event goes live in the game to check them out!