G2 esports beat fnatic crowned 2019 lec summer champions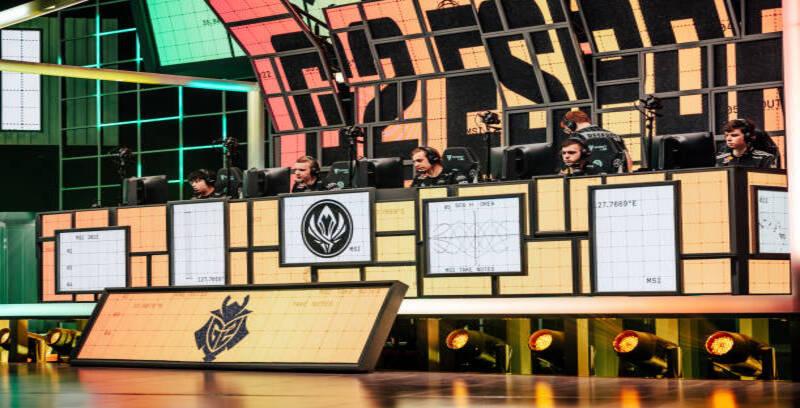 G2 Esports have done it again. The "samurai" defeated their old rivals of Fnatic to win their sixth LEC title and second for this year. The rematch from the winners bracket final between Europe's best teams went to full five games, in which G2 prevailed in a back-and-forth game five.
Fnatic arrived at match point three games into the series, though even in the games they won, G2 looked to hold their ground and make fewer mistakes. Game 3 was the cleanest one for Fnatic with Gabriël "Bwipo" Rau's Jax completely shutting down Martin "Wunder" Hansen's Akali to take over the game.
But G2 returned strong in Game 4, as Rasmus "Caps" Winther waking up on Sylas to steal the show, together with a flawless Luka "Perkz" Perković on Xayah. Feeling the momentum, G2 drafted an aggressive Akali/Olaf/Renekton composition for game 5, but their timer started counting down as soon as Fnatic locked down a late-game teamfighting composition with Ornn, Sylas, and Xayah.
While Bwipo stacked magic resistance to win the top lane versus Akali, down bot G2's unorthodox Syndra/Thresh lane dominated Fnatic. Zdravko "Hylissang" Galabov's Shen could barely have any impact on the map and even with the threat of global Stand United, G2 kept finding picks across the Rift. Fnatic's few moment of brilliance, where they secured opening picks to threaten a team fight, were mostly negated by G2's effective retreat with Thresh lanterns. Fnatic could neither direct a proper teamfight to make real use of their composition, nor could they secure a game-winning objective off of it. Without a 5v5 to worry about, G2 eventually forced themselves onto Fnatic's Nexus.
The win marks the sixth domestic title for Luka "Perkz" Perković, who ties Yiliang "Doublelift" Peng's record and makes an argument for the GOAT of European League of Legends. At the same time, G2 cements their position as the best team in Europe and continue the conversation of being the best League of Legends team in the world coming into Worlds 2019.