TL Jensen talks about FNC Nemesis: "I feel that he is super overrated"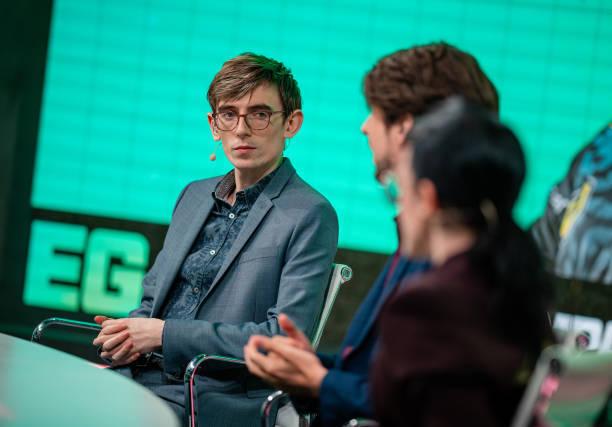 This year's LEC Summer Split is being a rough experience for one of its most legendary teams: Fnatic.
There is only one week of the regular season left, and currently, the team places 6th in the classification table together with Excel Esports, with a scoring record of 7 victories and 8 defeats.
This score does not guarantee the orange organization a seat in the next phase. Actually, the difference between Fnatic and the 7th, 8th, and 9th-place team is just one victory.
The #LEC Standings ahead of the final Superweek:

1) #MADWIN (11-4)
-) #RGEWIN (11-4)
3) #G2WIN (8-7)
-) #SKWIN (8-7)
5) #FNCWIN (7-8)
-) #XLWIN (7-8)
7) #MSFWIN (6-9)
-) #OGWIN (6-9)
-) #VITWIN (6-9)
10) #S04WIN (5-10)

— LEC (@LEC) August 1, 2020
The situation is critical. Fnatic cannot afford any defeat if they want to have a calm week and a ticket for Playoffs. Their match schedule for this "Superweek" is maybe not the hardest but can be very tricky: Schalke 04, Excel Esports, and SK Gaming.
It is hard to say why Fnatic is having these bad results, but it is also clear that their drafts, their performance during the early-games, and the individual performance of their players are being quite poor.
One of the most-pointed players at the team's poor performance has been Fnatic mid-laner Tim "Nemesis" Lipovšek. The young player has received a lot of criticism from the fans and the community, due to his passive performance in some important games like the one against G2 Esports last week.
Nemesis, who joined Fnatic last year's Spring Split in substitution of Rasmus "Caps" Borregaard, started his career in the legendary organization being one of the most promising and popular rookies in LEC, with amazing performances and crazy mechanical skills… nothing similar to what we have today.
Due to Fnatic and Nemesis' situation this LEC Summer Split, many rumors have spread within the community about the mid-lane position.
Apparently, Fnatic is now playing scrims with Felix "MagiFelix" Boström and Love "Bravado" Rapp in the main team. Both players come from Fnatic Rising (Fnatic's Academy), which is competing in the British League of Legends Regional League.
MagiFelix would be Nemesis' substitute, and some people say that he will be playing sooner than later if the main mid laner's performance keeps being insufficient.
But… how true is it? Is Nemesis actually showing his full potential? Is Nemesis a dead star? Was he as promising as he seemed?
According to Team Liquid's mid laner, Nicolaj "Jensen" Jensen, Nemesis is "super overrated". That is what he said to Christian "IWillDominate" Rivera and Duncan "Thorin" Shields in the podcast called "The Crackdown".
"When I played against him, I could definitely feel that he is super overrated" – Jensen said – "He was carried by Fnatic".
According to the Danish mid laner, Nemesis is a good player at team-fighting, but extremely passive in lane phase. "He doesn't really try to do much".
These statements actually fit the criticism of the fans and community, so we will have to keep an eye on Fnatic's performance this weekend and what decisions they take for the next phase… if they qualify to it.