Faker: "I'm currently the best in the LCK"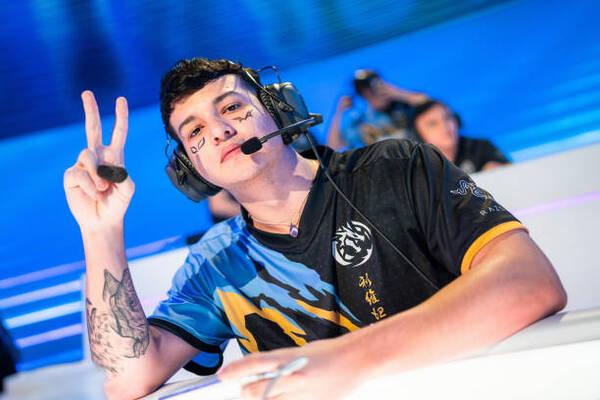 With the start of the 2020 LCK Spring Split, SK Telecom T1 began a new journey, with a new name, and a new roster. Now only known as T1, the team behind legendary captain Lee "Faker" Sang-hyeok aspire to achieve what they failed last year, in spite of the predictions of numerous pundits: to win Worlds.
It's still early in the season, however, and it's clear that the new T1 hasn't completely gelled yet. While they ran over telecom rivals KT Rolster on Thursday, T1 also scored a loss to Hanwha Life and weren't all that convincing in their victory over DAMWON Gaming in week 1.
In an interview with InvenGlobal after the telecom war, Faker addressed the widespread opinion that T1's 2020 team is a downgrade to the championship-caliber roster of 2019.
"I believe that rosters from both last and this year are very strong. Because I failed to win Worlds last year, I'm now confident in myself that I'll perform well this year. Whether it's last year or this year, I think that we're still a championship contending team," Faker said.
He also addressed the departure of key figures, such as long-time coach Kim "kkOma" Jeong-gyun, jungler Kim "Clid" Tae-min, and top laner Kim "Khan" Dong-ha, all of whom were major contributors to SKT's top four finish at Worlds 2019.
"I think that despite three players left the team, things aren't much different in terms of playstyle. However, coach Kim is more directly involved in giving feedback about the game. Although not much has changed, he helps us more in setting up general frames."
Inven also challenged Faker to talk about the "pre-15 min Faker" and "post-15 min Faker", two nicknames born of the mid laner's often lackluster early game in contrast to his often game-winning map presence in the mid and late game.
"I have heard about [the nicknames], and whenever I'm under performing or am in the process of improving, it's true that my statistics before 15 minutes [are poor]. However, if I'm performing well, I feel that both versions of them are playing well, and I believe that I'm currently the best in the LCK."
Boasting the #1 spot in the league, however, is a statement analysts might challenge. DargonX's Jeong "Chovy" Ji-hoon and Gen.G's Gwak "Chovy" Bo-seon have been instrumental to their teams' undefeated records so far. Both of of these mid laners Faker will face very soon, as T1 plays Gen.G this Sunday, Feb. 16, followed immediately by his face-off against Chovy and DragonX on Wednesday, Feb. 19.