LCS Legend 'Doublelift' Announces his Retirement from Pro Play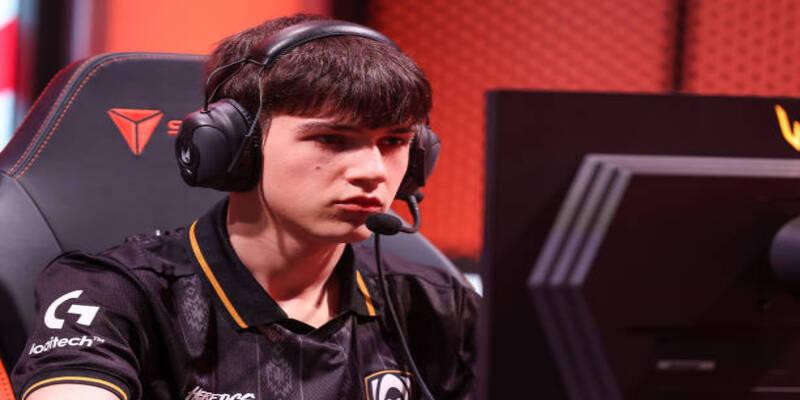 Yilian 'Doublelift' Peng, the most iconic LCS player, living history of the North American League of Legends, has announced his retirement from the competitive scene.
The legendary player has been part of this game from the very beginning. Actually, it was during the first competitive season when we started to know about him after he qualified for the first World Championship playing in the Support role, before changing to the ADC position.
Ten years later, Doublelift is the most awarded player in LCS history. The North American player has 8 LCS Titles and 8 Worlds appearances, among other insane records.
After all these achievements, Doublelift hangs the mouse and the keyboard and says goodbye through a letter published on his personal Twitter account:
"When I was 17, I qualified for the Season 1 World Championship in Sweden. It was my very first tournament, and I had to convince my parents that I wasn't going to have my organs harvested there. The prize pool was minuscule, the crowd was 30 people, and the matches were played on tiny laptops. When I sat down to play my first match, I felt a fire in my heart that drove me to chase the dream of becoming a pro player and being the best.
To nobody's surprise, before I was a pro I was quite nerdy and unpopular. The best way to get through a day of school without being bullied was to keep my head down and stay inconspicuous. I was extremely shy, forgettable, unconfident, and unpopular.
Becoming a professional League player was the method by which I came to know myself. It was my rebirth, a chance to be the person I always wanted to be. I wanted to be proud of myself and my hard work, not ashamed of my passion for gaming. I wanted to be bold, confident, and popular. I wanted to be a pro player who stands out incongruously, someone who speaks his mind and is "real". It makes me happy to know I've let the fans see me transparently for 10 years – all my strengths and weaknesses, successes, and failures. I hope both my passion for self-improvement and desire to win showed in my gameplay and behavior. I expressed myself in the only way I knew how, through League, and it shaped who I am today.
In the beginning, I lost over and over. Once, I was a single game away from being relegated. Every thread had /r/doubleliftstrophycase memes in it. I was mocked for being better on the analyst desk than in-game. My playstyle would never work, they said I was too greedy in a game that demands teamwork. For 5 years, I practiced 14 hours a day and lost every important match. Then I finally won my first LCS championship. Today, I've won 8 of the last 11 splits. Hard work and determination paid off. I'm fully aware of the irony of saying that in my retirement post. I'd like to have been able to say I won Worlds (or even just made it to quarters), but let's just have the rookies take up the torch on that one.
I am extremely fortunate to have played professional League for over a decade, literally over a third of my life. To have been able to play alongside truly great players, coaches, and staff, who propelled me to greater levels. To have a huge fanbase who cares about and supports me, many of them so much that they feel my happiness in victories and pain in losses. I feel deeply grateful for the opportunity to make a career out of the one thing in life I have loved above all else. I traveled the world, made unforgettable memories, played in front of huge crowds, and saw my dreams come true. All of it was possible because I had the support of the fans and the community.
Thank you for watching me grow from a hopeless kid into a successful adult. I'll be starting a new chapter of life now, and I'd like your support in that too".
–Doublelift
Despite Doublelift's career has been like a rollercoaster, full of ups and downs, he has left an indelible mark on the region. He leaves the maximum competition the same year that another legend, Søren "Bjergsen" Bjerg, also announced his retirement.
This has meant the end of an era in the North American league of legends and the confirmation that the region is making great progress in its renewal process.
As we can see in the letter, this is not goodbye forever, and it looks like we will have the ex-player quite close to the scene!