G2 and Perkz Accused of Player Tampering, Formal Complaint to be Filed With Riot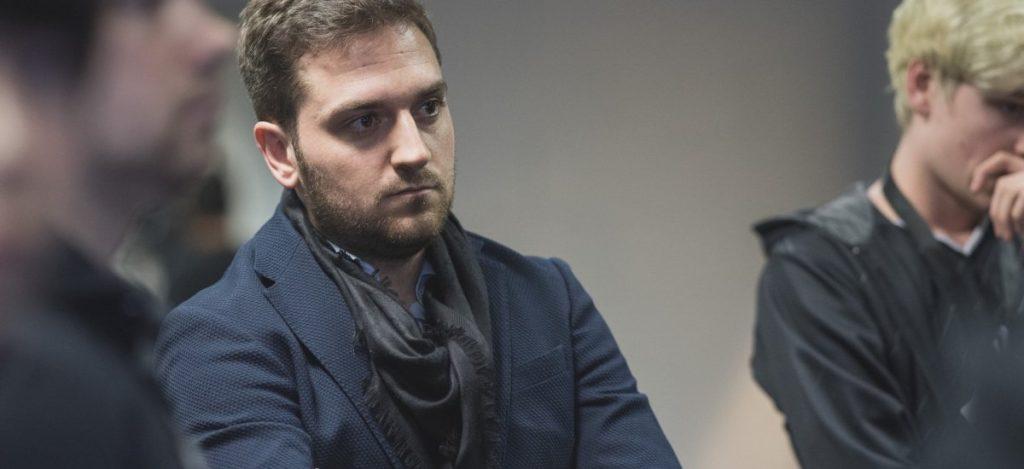 VPEsports has learned that several European LCS teams are in the process of making a formal complaint to Riot Games about the conduct of G2 Esports relating to improper approaches to their players. The complaint includes examples that date back as far as 2016 in what a source familiar with the situation describes as "systematic and repeated poaching."
Central to each of the complaints is the player Luka "Perkz" Perković who has recently made headlines as he seeks to change position to remain part of the G2 Esports roster. The complaint alleges that Perković is the vehicle through which G2 Esports contact players. One source who has collated evidence for the complaint told us that "he [Perkz] controls the roster. He chooses who he wants to play with and then is told by the organisation to go out and get the players. The G2 management then close the deals." Perković is said to have made these approaches via a combination of Skype, Facebook, Discord and Riot's client.
This complaint revisits the allegations made in a report by Josh Raven in November 2016 that Perković had actively been responsible for contacting Jesper "Zven" Svenningsen and Alfonso "Mithy" Aguirre and encouraging them to join G2 Esports while they were under contract at Origen. Multiple sources confirmed to VPEsports that while Perković was not publicly sanctioned for this, he was warned internally and was warned against engaging in such behavior in future.
Although G2 Esports denied having engaged in any such activity via the Skype group, two of the complainants corroborated his involvement.
Another attempted move that will come under scrutiny were approaches made towards H2K Gaming player Andrei "Odoamne" Pascu. Around November 2016 Perković wanted the player to join G2 Esports. The move was discussed in person during the 2016 World Championships at a swimming pool and then further talks took place online. VPEsports was able to view Skype conversations that not only verified that these approaches took place but also that Perkovic and G2 management made efforts to cover their tracks so as not to receive punishment from Riot.
The complaint also includes allegations that Kim "Wadid" Bae-in and Petter "Hjarnan" Freyschuss were both also improperly contacted directly through Perković approximately three weeks before they were in free agency and eligible to have such talks. The initial approach was made via Facebook and then moved to Teamspeak in order to avoid any incriminating paper trails.
Another name mentioned in the complaint is that of Elias "Upset" Lipp. Although having never made an appearance for G2 Esports in LCS and only named as a substitute one source has suggested there were some concerns about how he was approached ahead of that arrangement.
It is the understanding of VPEsports that in addition to hard evidence such as the chat logs that were shown to us that several of the players involved will be providing statements to Riot Games explaining how their transfers came about.
If Riot Games had hoped to keep the complaint under wraps it seems that it is now very much in the public domain. Fnatic founder Sam Mathews tweeted on the 23rd November "one of the perkz of my job is I don't poach." This could be in reference to the transfer of fnatic player Rasmus "Caps" Winther, which was announced on the 25th November. The sources we spoke with did not make any mention of this transfer as being part of the complaint. To see friction between fnatic and G2 Esports is surprising given that in August of 2016 it was revealed that G2 Esports co-owner Jens Hilgers had loaned fnatic's parent company money, the terms of which would have been an equity stake in the organisation should they default on the loan. This revelation forced Riot Games to issue warnings to Hilgers and fnatic.
"I don't know if all the blame will go on him [Perkz]" another source familiar with the complaint told us "but it wouldn't be fair if it did. I know that once he reaches out to the players Carlos [G2 Esports founder and owner Carlos "ocelote" Rodriguz] gets on the calls to finalize the deals. This is G2 Esports thinking they can get away with anything because they have been getting away with it for so long. The other teams have had enough."
Should these allegations all be substantiated in the eyes of Riot, it's not clear what action, if any, they will take. G2 Esports represent a huge part of the European League of Legends fanbase and it's no surprise that it has been reported by Jacob Wolf of ESPN that they are one of the selected teams for European franchising. However, this complaint also includes several other teams who are similarly reported to be selected.
Punishments for poaching have always been very lenient with a modest fine being the most likely outcome. The record fine remains $10,000 shared between CLG for encouraging William "Scarra" Li to join them as a coach and not re-sign with Team Dignitas and Team Dragon Knights for their approach of Lee "Fury" Jin-yong while the player was under contract at Samsung Galaxy. In the latter instance, the TDK player Noh "Ninja" Geon-woo acted as a conduit and was suspended for two months.
When reached for comment G2 told VPEsports, ""No, Perkz has never contacted players under contract with other teams on the behalf of G2."
Developing.