Flawless talks about breaking into tears after upset win over fpx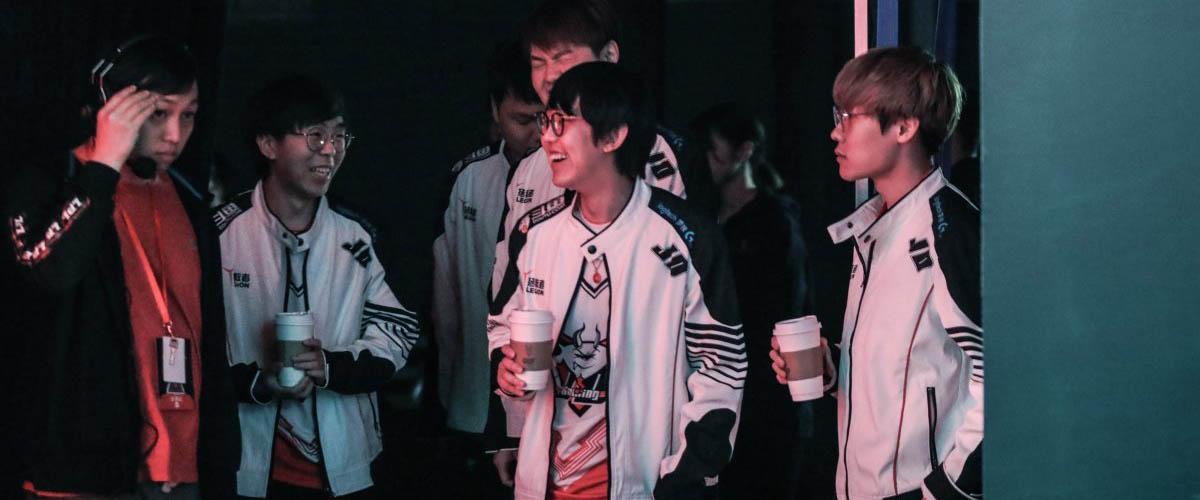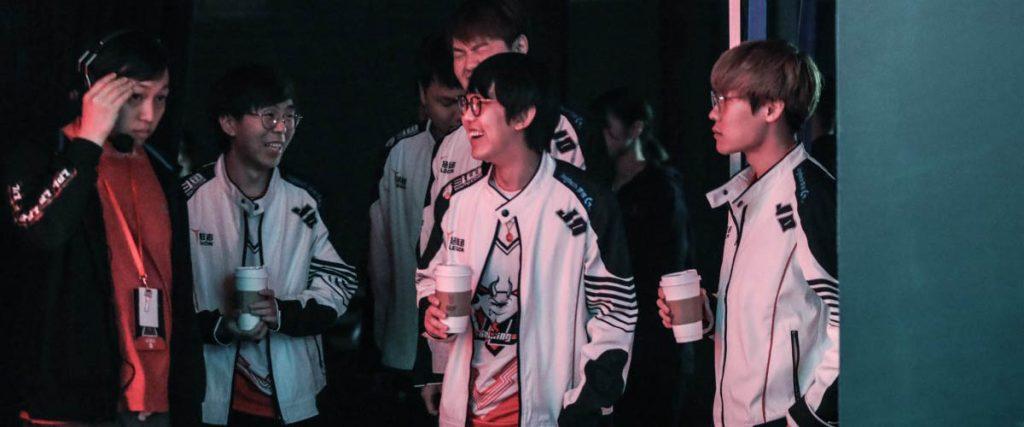 JD Gaming did the impossible on Saturday as they reached the LPL grand finals as the eighth-place seed. Among their victims are Team WE, Royal Never Give Up and now FunPlus Phoenix: the regular season winners.
After the victory, the members of JDG sat down with members of the press for a winners press conference, talking ban strategy, why Flawless broke out in tears after the match, and the LCK Grand Final result.
To coach: You've now beaten three of the best teams in the LPL, coming in as the #8 seed. Do you think the hardest is behind you or TOP/IG will be tougher opposition?
According to our experience in scrims, both TOP and IG are really strong teams. If we want to beat them, we need to be more prepared.
To Imp: You were at the helm when you won that Baron team fight in Game 4 and at that point, you were behind in the game. What were the spirits in the team before that? And was that the moment you believed you could turn it around?
At that moment we weren't thinking too much. We just grouped up and took the fight.
To Lvmao: I think nobody expected that Bard pick. What was the logic behind it? Was it something you had extensively tested before or was it spur of the moment surprise pick?
I'd say it's one of my signature champions in my professional career.
To Coach: Other experts have argued that while Doinb is at the helm of FPX, it is in fact Tian that makes a lot of the magic happen in FPX (similar to Tarzan for Griffin) but you never acted upon him in the ban stage? Were you not afraid of Tian's champion pool?
I still think the in-game brain of FPX is Doinb and that's why we focused on banning his champions. Tian is indeed skilled but Doinb is the one to make the call in game-deciding moments, so we targeted him more instead of Tian.
To Imp: While you were playing, SKT 3-0'd Griffin to win LCK. I assume you've watched LCK at least somewhat. Are you surprised at that outcome?
I predicted that SKT would win the finals, but I didn't expect it'd be a 3-0 sweep. In my opinion, KZ also had a shot, but I guess they got a bit unlucky.
To Coach: What do you think is the key factor for your team to beat FPX? Since JDG have created the black eight miracle and made it to finals, are you confident to win the spring grand finals?
It's difficult for new teams (like us, FPX, and TOP) to adjust their form and mentality in а best-of-5 series as they are less experienced while old teams like RNG, EDG and IG are better in this aspect. But after all this best-of-5 experience, I think our team is getting better at managing our mentality.
To Lvmao: You guys didn't have much advantage at the beginning of game 5. How did the team recover from that and manage to comeback?
In game 5, they made a huge mistake which was targeting our bottom lane.
To Coach: Your team pulled out a very stable performance in game 5. Do you think this has anything to do with the fact that in this season, a lot of series that your team played were dragging into a deciding game?
Playing a lot of deciding games definitely helped. Also in game 5, Zoom trusted my draft and picked Gangplank. He played well during the laning phase and his exceptional performance was the key factor for us to win game 5.
To Flawless: Tears were shed on the spot after the winning game 5? How were you feeling?
Today, my personal physical condition was not very good and it affected my performance in game. I felt that my poor performance dragged my team down, so it was a huge relief to me when we won.