xQc suspended from Twitch; given 6 month ban from Twitch Rivals events following stream sniping incident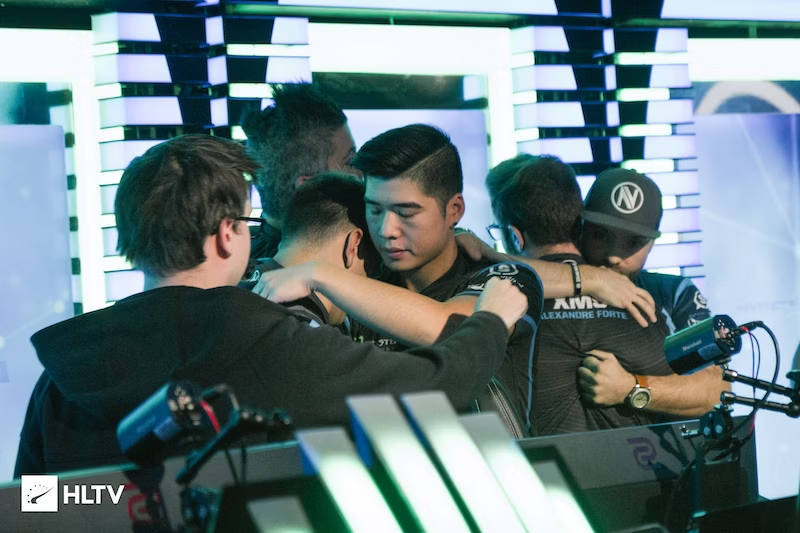 Felix 'xQc' Lengyel has been banned from Twitch for his fourth time along with a 6 month ban from all Twitch Rivals events. This is xQc's fourth ban from the broadcast platform. In a post from the official Twitch Rivals Twitter account it is revealed that xQc has been found guilty of breaking the Official Tournament Code of Conduct and Game Play Rules.
His ban from Twitch has no set time given in the post and is instead just listed as "temporary."
At GlitchCon our player conduct rules were violated. We require all participants to abide by the same rules in order to play in a tournament. As a result, xQc has been issued a temporary Twitch account suspension, a temporary Twitch Rivals ban & forfeited associated prize money. pic.twitter.com/SA8umOdS9E— Twitch Rivals (@TwitchRivals) November 18, 2020
This move from Twitch comes following the Canadians recent involvement in stream sniping during a game of Fall Guys as part of the now concluded Twitch Rivals event as part of GlitchCon.
The action which has drawn so much attention came during the Fall Guys portion of the event in which xQc had already been eliminated but elected to get into the game and aid his teammates in achieving victory. xQc grabbed on to Ben "DrLupo" Lupo, a member of an opposing team in an attempt to have him eliminated.
While the maneuver didn't work, it was still widely frowned upon given there was legitimate money on the line in the event with $11,000 going to each member of the winning team.
In addition to his bans, xQc received flack from many members of the community including Michael "shroud" Grzesiek who said "all my respect is quite literally gone" in reference to the former Overwatch professional.
Following the incident xQc issued an apology stating that while he "thought it would be funny," and his move didn't impact the outcome, "it was still malicious." He hasn't tweeted since that November 15th post.
Stop defending my everywhere for no reason. We got into the final game with @DrLupo and @shroud 's team. We shouldn't of done it and it was wrong. I'm sorry for my actions. I thought it would be funny. It did not change the outcome but it was still malicious. Sorry.