SumaiL talks about his passion for cricket and life outside Dota 2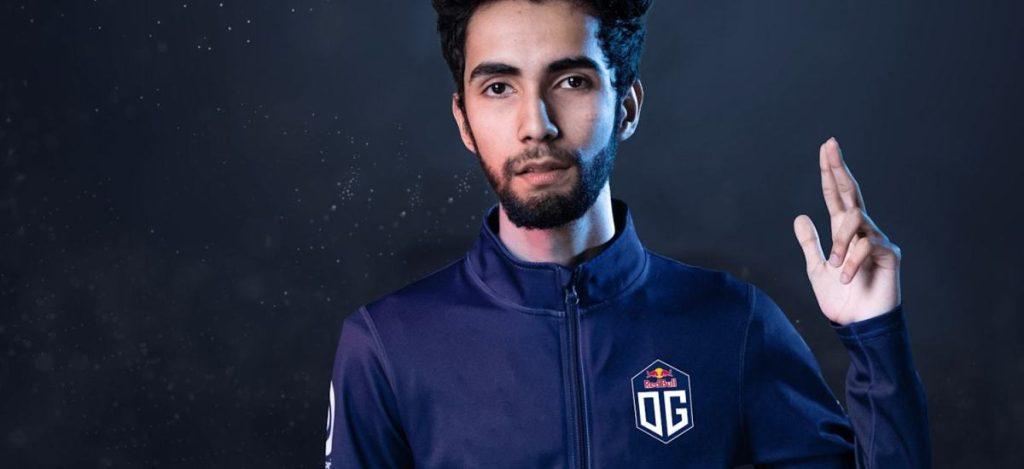 While any Dota 2 fan would love to hear the full story of Syed Sumail "SumaiL" Hassan's transfer from Evil Geniuses to OG, The King has recently sat down with a fellow Pakistani interviewer to talk about anything other than Dota.
The discussion took place in SumaiL's native language, Urdu, and takes the fans to his childhood memories and the first competitive experience, which had nothing to do with the esports or the gaming field at all.
"I have been talking about Dota for the last 4-5 years, people who want to listen to me talk about Dota can watch those interviews, the reason that I am doing this is that I want to talk about other things, have chill vibes and be able to talk in Urdu," warns SumaiL and proceeds to answer a few questions about how the 13-year-old kid adapted to the United States when he and his family moved from Pakistan to Illinois. "Life was chill in Pakistan, it had a different culture, your dad works and the kids can do whatever they want. Here, more than one person in the family has to work, so there is the stress of that. Also, Pakistan is a conservative country compared to the USA. It took me 3-4 months to settle here, but then I adjusted," he explained and said that he had already decided to make it big in esports.
"The gaming industry was very big and my individual performance was very good so I knew I could do it. I just needed a boost in the form of a team picking me up and once that happened it was all good," says the one who in 2015 became the youngest player to win The International.
Although SumaiL is by far one of the most talented persons to have ever touched the game, the interview reveals that Dota 2, even though it's a game he discovered at a very early age, when he was about 8 years old, was not his first choice for a professional career.
Back in Pakistan, SumaiL's dream was to become a leg spinner for the cricket national team.
"The passion I had for cricket cannot be replicated even by gaming. I was a leg spinner and used to bowl googlies. Me, Yawar, and Kumail used to do everything together, so we used to play cricket together as well. Yawar was a fast bowler and he was also very passionate about cricket, so it was our dream that I would join the Pakistan team as a leg spinner and Yawar would be the new Shoaib Akhter. But in early 2010 the law and order situation of the city was so bad that you couldn't go far from home to play, the grounds were closing, I had few opportunities to play, but because it was very far away I didn't get permission from home and because of that the passion for playing cricket died."
When going down the memory lane about his home country, where he actually says he wants to return in about 5 years from now, SumaiL names Naraan and Hunza as favorite places to visit, talks about his favorite food to have and states that he remembers his old friends he played Dota 2 with before moving to US, but with whom he doesn't play anymore.
Asked why he chose to play Dota from all games, he answers: "I started with CS, but Dota was easier and it was fun to learn it together with the people I played with, and my game was never that good in CS."
Finally, asked about his dressing style, as he kind of stands out from all the professional players, SumaiL has a very simple answer: "I wear whatever I like regardless of its brand or price."
For those who understand Urdu, the interview can be watched here, while a bit more of an extended translation of the interview can be found on Reddit, here.