Nikobaby interview at TI9: "I set this goal for myself four years ago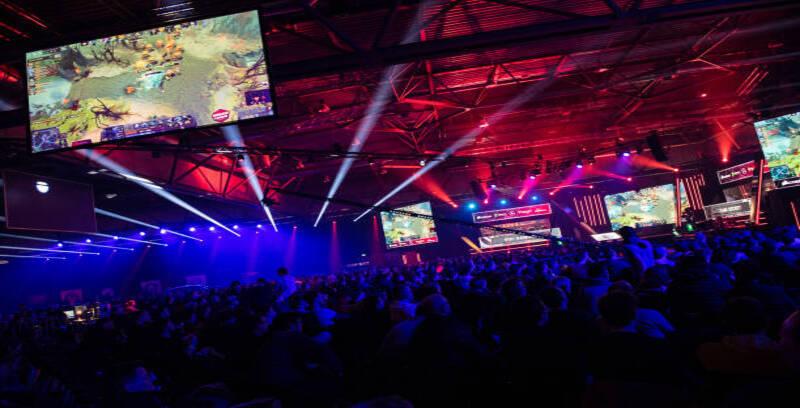 Mineski weren't given too many chances going into The International 2019. Just ahead of the regional qualifiers for the biggest tournament of the year, they made a roster change and welcomed an European carry player to their ranks.
Nikolay "Nikobaby" Nikolov is a Bulgarian who grinded his way to the top via stacks in the Balkan region before committing to move to Southeast Asia. With him joining Mineski only last month, the team has nearly made it to the TI9 upper bracket. One point kept them away from that, but even so, they delivered amazing games on the main event stage and yesterday they surprised the Team Secret's fans when they forced the DPC leaders to a deciding game three.
We had the chance to talk to Nikobaby just before the Main Event to see how he got to join Mineski, how he prepared for his first Valve event and who helped him the most to overcome all the emotions that come with a tournament of such magnitude. 
Hi Niko, and congrats on making it to TI9. You're just the second Bulgarian player after Mind_Control to have made it to The International. Talk to me about the Bulgarian scene, why do we have so few players from your country in the professional scene?
Dota 2 is not really popular in Bulgaria. You can't make a living out it there and if you don't get into the international scene after a few years, you will eventually just give up. If you can't make any money, you just stop playing.
Is Mind_ Control some kind of an inspirational story for you?
Not exactly. We used to play on the same team back in the day, but we have some beef going. Something I rather not talk about right now.
Alright, we won't talk about it now. So, in the past year you played in Southeast Asia, how did you get there, walk me through your path to Mineski.
Yeah, I started in Europe, but it was hard to find a tier one team there. One day I had this offer from Clutch Gamers and I realized that if I want to go big, I have to take this chance. I was ready to go through all these steps, from lower tier teams to the top tier ones  through Asia. So, basically you could say that I grinded my way to the top through Southeast Asia.
How many years of grind did it take you to get on a team that would qualify to The International?
Over four years. I also had a full year when I didn't play, so basically, from these four years since I set this goal for myself, I would say I only tried really hard on the past two. 
How did you accommodate at the Mineski house and how do you get along with your teammates?
It was easy to adapt to this team to be honest. Mostly because of Mike, Ninjaboogie and because of our manager, Zack. They made my life easier and they took great care of me and helped me integrate instantly on the team. At the same time, I've been with them for just two months now or even less so.  After I joined we went straight into the qualifiers for TI, we had no major issues there, we claimed the SEA spot, so we didn't go through any rough times yet. We had no arguments, no discussion in contradictory, you know those little things that can put a team in a bad mindset. 
Now that you have Mushi as coach, is Ninjaboogie still taking care of the drafts?
No, it's mostly Mushi who drafts for us and we are just listening to what he has to say to us. He is doing a fantastic job for us. But before Mushi joined us, Mike was the drafter, for instance in the qualifiers.
So, when did he join the team and how did the preparation for TI9 go with Mushi?
Mushi joined us on the last two weeks of our bootcamp. We kind of kept it a secret, we didn't announce it until we left for Shanghai. Mushi helped me a lot during the bootcamp, because I'm a new player in the tier one scene. He helped me with the in game practice, he prepared me for this tournament mentally, psychologically, etc. Honestly, he is such a great guy. I don't know why people say that he is toxic, he is just amazing. Thanks to him we exceeded the analysts expectations for us. People thought we might go out in the groups, but we almost got to the upper bracket and that's thanks to Mushi and all his fantastic job with us.
Talking about what people expected from Mineski, I would say that the big surprise that you delivered was the 2-0 over TNC. Did you guys practiced with them before TI, was that victory something that you anticipated, based on scrim results?
We practiced with them, but we actually lost all scrims, so I wouldn't say we expected to take them down 2-0 here.
Do you feel that being a new carry in the top tier scene will play in Mineski's advantage at TI9?
Definitely. I think it's always nice to get some fresh blood on a team. Look for example what happened when OG got Topson, they straight won TI. So I do really think it's nice to have some fresh thing going on with the team. Not only because of the hero pool or because people might expect less from a newcomer, might not take you too serious, but because the whole atmosphere in the team changes, everyone is pumped to play and it's always exciting to try new things. 
How confident are you going into the Main Event at TI9 through lower bracket rounds?
I think we can go deep. I think we have a good chance in the best-of-one against Na'Vi. They are a tough opponent, I used to play with SoNNeikO and I know that he brings the A game. 
Do you have anything to say at the end of our interview to the Mineski fans, to your family back in Bulgaria?
Yeah, I know that they are all watching so thank you everyone for supporting us. Thanks to all the people cheering for me, despite the fact that I don't have any achievements until now. This is my first Valve event so thank you all for making this special for me and for Mineski.