Valorant Night Market: dates, skin collections, and more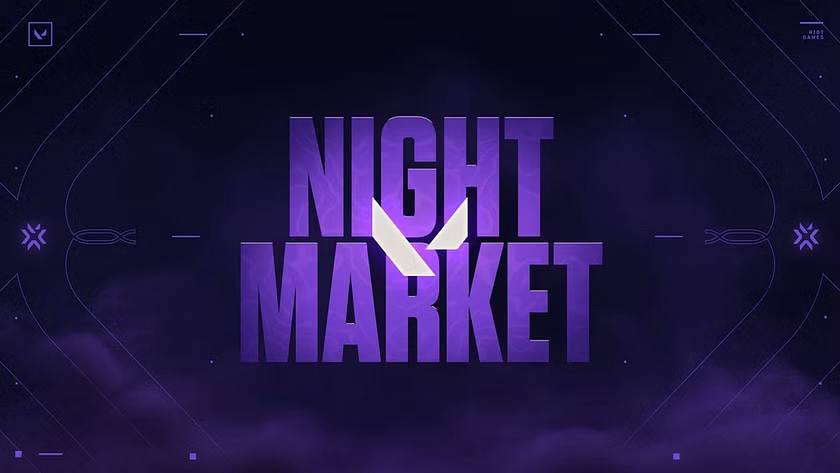 Night Market is one of Valorant's most well-known recurring events. As the game is free-to-play, Valorant sells weapon skins and other cosmetic items, thereby earning money. Valorant Night Markets offer players an opportunity to buy their favourite skins and cosmetics at discounted rates. The discounts are available only for a limited period of time which is why the Night Market is one of the most anticipated events in Riot's FPS title.
This article will provide you with all the relevant information regarding the event. So, here we go!
When does the Valorant Night Market start?
Typically, Night Markets go live at the same time across all servers worldwide. The current Night Market went live on August 9, 2023 and will come to an end on August 29, 2023 alongside Episode 7, Act 1. 
You will have a lot of time to deliberate over which skins from the Night Market you'd like to add to your collection. But keep in mind that these skins will be rolled out randomly, and you will not get any re-rolls once you have turned one of the cards.
Before you can access the Night Market, you will have to download a small patch update for the game. After that, you can access it in-game for the next 20 days.
How does the Night Market work in Valorant?

Once the Night Market starts, there will be a black box on the top-right of the screen. Click on it and you will see six colour-coded cards, each hiding a gun/knife skin that you can purchase for a discount. The discounts vary and every player gets a different Night Market.
However, each card's colour conceals a specific type of skin: blue is for Select Edition gun skins, green is for Deluxe Edition gun skins, pink is for Premium Edition gun skins, and yellow is for any melee skins.
You can't usually expect more than two skins of the same weapon can show up, but this rule does not apply to skins from the same bundle. Moreover, you may not receive the weapon skin you always wanted. So, it's all a game of luck. 
All skin collections eligible for the current Valorant's Night Market
First and foremost, skins have to be two Acts old, at least, to be eligible for the Night Market. For instance, Episode 6 Act 3 skin line won't be eligible for the current Night Market, but a skin line from Episode 6 Act 1 will be. 
In addition, free in-game skins and melee skins costing over 3,550 VP, such as the Oni Katana or the Reaver Karambit, will not be available in the Night Market. Any weapon skins considered Exclusive or Ultra Edition won't be featured in this market.
Here are all the eligible weapon collections for Valorant's Night Market 2023:
Select Edition
Convex

Endeavour

Galleria

Infantry

Luxe

Prism II

Reverie

Rush
Deluxe Edition
Abyssal

Altitude

Aristocrat

Avalanche

Horizon

Kohaku & Matsuba

Luna

Minima

Nunca Olvidados

Prism

Sakura

Sarmad

Silvanus

Snowfall

Team Ace

Tigris

Titanmail

Wasteland

Winterwunderland
Premium Edition
Black.Market

Celestial

Crimsonbeast

Cryostasis

Doodle Buds

Ego

Forsaken

Gaia's Vengeance

Gravitational Uranium Neuroblaster

Ion

Magepunk (EP 2 and 3 only)

Nebula

Neptune

Oni

Origin

Prime

Prime//2.0

Radiant Crisis 001

Reaver

Recon

Soulstrife

Sovereign

Spline

Tethered Realms

Undercity

VALORANT Go! Vol. 1

VALORANT Go! Vol. 2

Xenohunter