There will never be another team like the ROX Tigers (and reuniting the roster won't bring them back)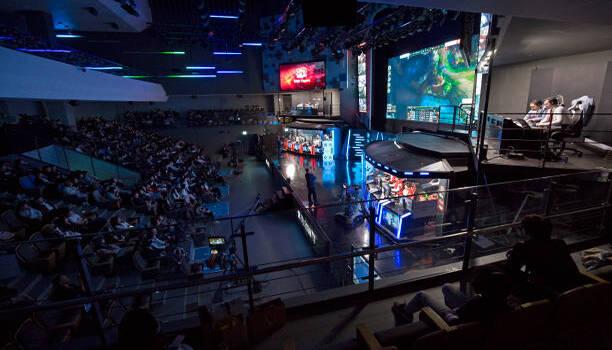 As humans, it's only natural to return to the past in our minds. We fervently wish that we could have done certain things differently — if only we had the wherewithal to shut down that bully in fifth grade, if only we had applied ourselves in university. Alternatively, we yearn to return to the past, to the good days. Now through sepia-colored lenses, those days look even better than they did in the moment, and that moment was already fantastic. This is the feeling that fuels billion-dollar entertainment enterprises. Media is constantly plucked from the time of our childhoods. And a large amount of other media plays with this love of nostalgia and the emotions we attach to our own pasts, full of references and beloved tropes.
In this space, for many League of Legends fans, we find the Tigers of 2015-16. First HUYA, then GE, then KOO, then ROX depending on timeframe and sponsorship, the Tigers were a special team to many and hold a unique place in fans hearts' as well as South Korean League of Legends history.
With Song "Smeb" Kyung-ho's fate with his current team of KT Rolster yet to be announced and Han "Peanut" Wang-ho, Lee "Kuro" Seo-haeng, Kim "PraY" Jong-in, and Kang "GorillA" Beom-hyeon all free agents, thoughts of a Tigers reunion, driven by fans that remember the team from 2015-16, have bubbled to the surface of offseason roster discussions.
We've seen this before, particularly with Lee "Faker" Sang-hyeok's original SK Telecom T1 lineup that blew through the 2013 League of Legends World Championship like a powerful storm. Then it was the 2014 championship lineup of Samsung Galaxy White — images of Gu "Imp" Seung-bin rolling in the Sangnam Stadium grass, his support Cho "Mata" Se-hyeong chiding him with a small smirk behind dark-framed glasses. Again, it's only natural to yearn for the past, and these lineups were each iconic in their own ways.
When the Tigers stepped onstage together for the first time, they were just another team — a Replacements-style group of veterans and perceived has-beens — qualifying for the new LoL Champions Korea. Smeb, Kuro, and PraY all seen as mediocre players at best, one foot away from retirement at worst, and jungler Lee "Hojin" Ho-jin had already lost any momentum he once had through his performances with Najin Black Sword. GorillA was the only player that fans and the community identified as one of the best in his position. Clad in rugby-stripe sweaters, they supposedly represented the median of what was to come in the new LCK, the first-ever LoL league in South Korea, replacing the former OGN Champions tournament. A format change was not the only large departure from the past at the start of 2015.
The 2014-15 League of Legends offseason was like nothing that came before it and, most likely, will be like nothing that ever comes again. This includes the current volatile free agency period and the complete rebranding of Europe's professional league. It was the first time that entire waves of players left South Korea in search of starting positions on foreign rosters. The Chinese player market in particular was flooded with South Korean talent, buoyed by Chinese streaming platforms. South Korean pros were brought on to Chinese teams not just to play, but to potentially become marketable brands. In the midst of this exodus was the talent left in South Korea, comparably small to years prior. Outside of Faker and a handful of others, many considered South Korea's talent pool thoroughly depleted.
Yet more important than this rosters' ability to defy expectations was the landscape they inherited. Although South Korea had an abysmal showing at the world championship this year, 2015 is still the weakest competitive year in terms of talent depth that South Korea has ever had, made worse in relief to the phenomenally-competitive 2014 year. The Tigers rose from this, capturing the hearts of fans (cute uniforms, a photogenic cat, and genuine friendships) and analysts (the rise of Smeb as one of the best top laners in the world, PraY's calculating Ashe engages) alike.
When people look back at the Tigers, they remember snapshots rather than the whole, leading to a skewed perception. Along with the team camaraderie and rise of the Tigers' individual talents came hardships that included, but were not limited to: a variety of sponsorship struggles and low salaries compared to their results. "Coming together like a box of rocks" is a charming anecdote behind the Tigers' early 2016 competitive year that hides a lot of the underlying problems that the team had. The Tigers also were stymied by SKT at every turn, including a showstopping 2016 Worlds semifinals series that stands as one of the best matches in Worlds history. None of this changes the Tigers' accomplishments, but when looking back, these less-nostalgic truths are rarely included in the picture. In memories, we tend to gloss over certain nuances that may not support whatever emotional connection we are seeking at the time.
Aside from the pragmatic reason that it's impossible to return to the past, there are analytical reasons why a Tigers reunion might not work in this current League of Legends climate. Each and every player has changed since their time on the Tigers, with new experiences on different teams. Even the mini-reunion of Peanut, PraY, and GorillA on Kingzone DragonX wasn't the same, with the members themselves pleading fans to view them as they were, Kingzone, rather than an old Tigers remix. There's also the odd group of fans who would love for a Tigers reunion save one player — usually Kuro for Faker. Hojin is frequently forgotten in the discussions despite being the lineup's jungler for one year out of the two. These desires are all highly selective and don't reflect what a Tigers lineup would look like today, or how they would perform.
It's not a bad thing to revel in the past, but sometimes memories are just that. Dredging up the same in today's cultural climate, with the way that we've personally evolved, in the way that media has evolved, isn't always the best course of action. Recreating a beloved piece of media in the present doesn't return you to the feelings you had as a child — you can never have that moment back. You can only remember it.
Reconstructing the League of Legends lineup that made you a fan, that drew you to the game, to the professional scene, or to a single player, won't transport you back in time. You should hold on to those feelings forever, they're incredibly powerful, but you won't ever be able to relive them. The only way is forward. Even if the ROX Tigers reunite, they won't be the same.