New spirit blossom skins revealed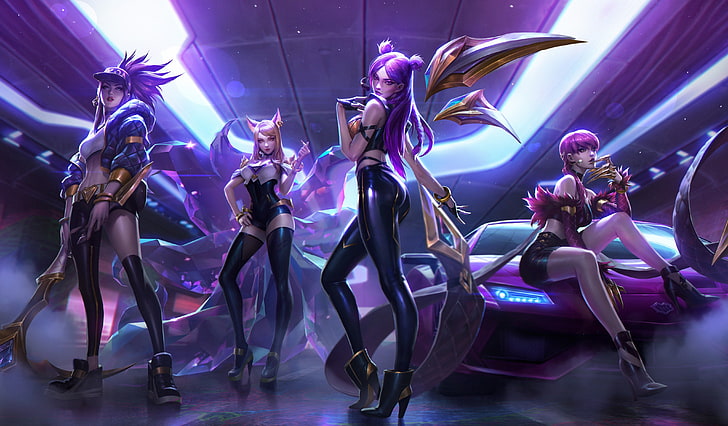 League of Legends has recently announced the release of new Spirit Blossom skins for several champions in the game. The skins are inspired by the traditional mythology of East Asia, specifically Japan, and are set to be some of the most visually stunning skins in the game. Here is everything we know so far about the new Spirit Blossom skins.
The new skins are set to release as part of League of Legends' annual Spirit Blossom event, which celebrates the traditional folklore of East Asia. Riot has stated that they will be releasing nine new skins in total, with some being released as part of a bundle and others as standalone purchases. Some of the champions who will receive Spirit Blossom skins include Yasuo, Teemo, Thresh, Lillia, and Vayne.
One of the most exciting things about the new Spirit Blossom skins is their visual design. The skins are inspired by the traditional imagery of cherry blossoms, which are the symbolic flower of Japan. The skins incorporate various cherry blossom motifs in their design, such as the sakura tree, cherry blossom petals, and even the color pink. Riot has also stated that the skins will have "unique" visual effects and animations, which are specific to each champion.
However, the skins aren't just visually appealing. Riot has also given some details about the additional features that will be part of the Spirit Blossom skins. First off, each skin will come with its own set of unique chromas. Players who purchase the skins will be able to select from several different color variations, each with its own unique look. Moreover, Riot has stated that some of the skins will feature "lore-related" interactions. This may mean that certain champions will have different taunts, jokes, or voice lines depending on which Spirit Blossom skin they are using.
Perhaps one of the most exciting aspects of the Spirit Blossom skins is the fact that they will be accompanied by a new event. Riot has stated that this year's Spirit Blossom event will include new game modes, missions, and other content. Details about the event are still scarce, but based on Riot's previous events, we can expect it to be a significant addition to the game.
Another aspect of the Spirit Blossom skins that players are excited about is the fact that Riot has chosen several champions who haven't received new skins in a while. For example, Yasuo and Vayne have not received new skins in nearly two years. This has led some players to speculate that Riot is showing extra care and attention to certain champions who have a devoted fanbase.
With all that said, there has been some controversy surrounding the release of the new Spirit Blossom skins. Some players have voiced concern over the game's monetization practices, citing that Riot has released an excessive number of skins in recent years. Other players have been critical of the fact that certain champions, such as Yasuo, have received multiple skins in recent years while other champions haven't received new skins at all. Nevertheless, Riot has defended its practice of releasing new skins as necessary to keep the game fresh and engaging for its fanbase.
In conclusion, the new Spirit Blossom skins are set to be some of the most visually stunning skins in League of Legends. Inspired by traditional East Asian folklore, the skins are sure to delight fans of the game who are looking to show off their favorite champions in a new light. With the release of the skins comes a new event and the promise of exciting new content for players to explore. Whether you're a seasoned veteran of the game or someone who's just starting out, the Spirit Blossom skins are not to be missed.