Fortnite Ranked guide: game modes, ranks, and rules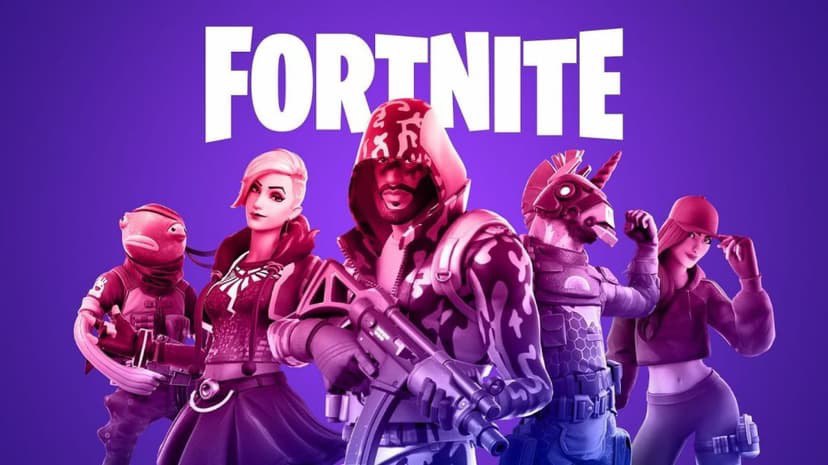 After six years, a ranked mode has been finally added to Fortnite. The Fortnite ranked system is a new competitive mode in the game that replaced the old Arena mode. Epic Games introduced four different modes for Chapter 4 Season 3: three in the Battle Royale and one in Zero Build. This season added new items, quests, and gameplay mechanics that significantly improved the overall gaming experience.
Here's everything you need to know about the new Fortnite ranked system.  
All Fortnite ranked modes
You can take part in four ranked modes in Fortnite. Battle Royale has three ranked modes, while Zero Build has one. There is no difference between unranked and ranked gameplay. To participate in a ranked match, you just need to enable Ranked in the Lobby and start competing in the highly-competitive mode.
The new ranked mode is available in any region. However If you are new to the game, you'll have to complete the Outlast 500 opponents quest before you are able to play ranked mode.
These ranks are separated between modes, so you won't have the same rank for Battle Royale and Zero Build. The Fortnite ranked modes are:
Battle Royale
Zero Build
All ranks in Fortnite ranked modes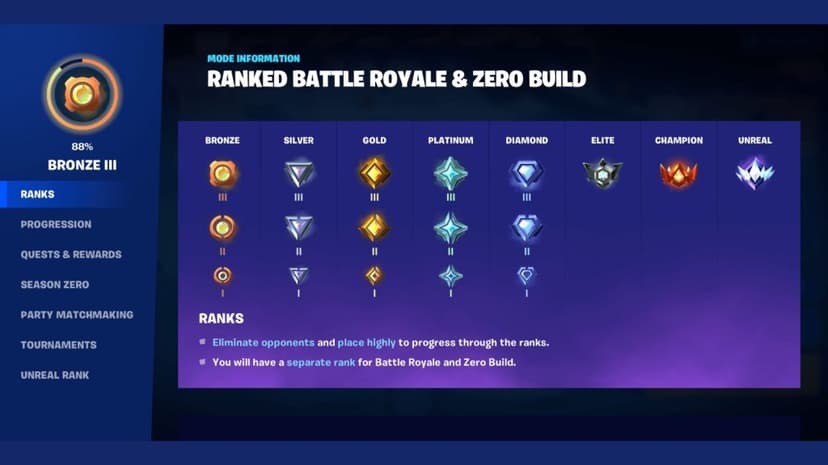 Here are all Fortnite ranks in order:
Bronze

Silver

Gold

Platinum

Diamond

Elite

Champion

Unreal
From Bronze through Diamond, the ranks have three levels, with III being the highest. Elite and Champion have a single level, and Unreal is the highest achievable rank in the game. Your initial rank will be decided on your first-ranked match based on your last match's performance.
Once you reach Unreal, you'll be assigned a number that indicates your worldwide ranking among other Unreal players. You can check your place in Battle Royale and/or Zero Build on the frequently updated Unreal leaderboard. In case, you don't want to see your name there, you can change that by turning off the "Public Game Stats". 
How to rank up in the Fortnite ranked system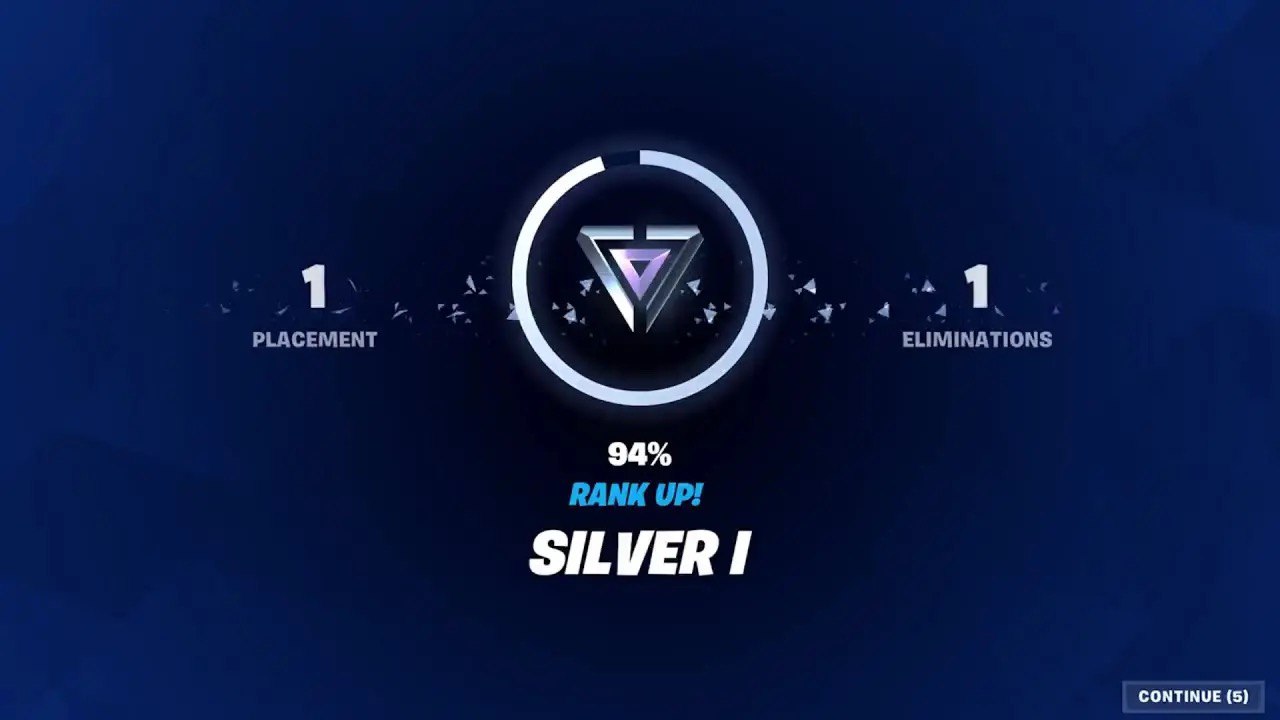 Ranking up and down in Fortnite Ranked depends on both your placement in the match and the number of eliminations you or the team has achieved. The further your progress in the game, the more points you receive for your eliminations. The rank of the players you eliminate will be taken into account as well. This is a really notable change from the old system and will probably encourage more stacked games and less rush. 
In Fortnite Ranked, you win with your team and lose with your team. All Duos or Squads members will gain and lose progress equally based on the team's overall performance. For example, if you have a Bronze player teamed up with a Silver, your team will be ranked as Silver and will be matchmaked accordingly.
Fortnite specific ranked rules
Ranked Play features a unique ruleset and is different from non-Ranked matches. Here are the main differences between ranked and unranked matches:
Material cap of 500.

Competitive (increased) farming rate.

Players drop 50 of each material upon elimination.

No siphon on elimination.
So, now when you know how the mode works and what ranks there are, it's time to practice in the game. It's important to try various strategies out and review your shortcomings every match.