Riot korea presses charges against cvmax for violence requests another investigation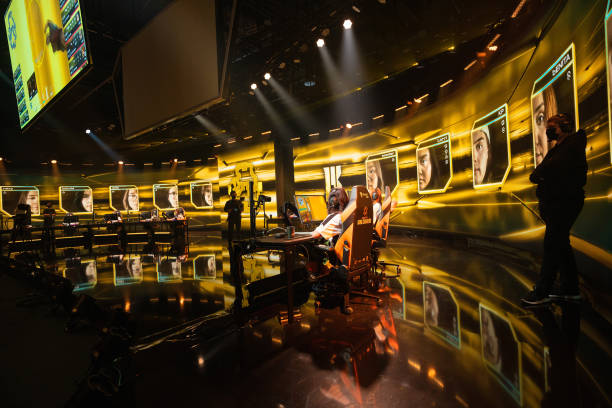 Riot Korea has pressed charges against former Griffin head coach Kim "cvMax" Dae-ho, on violence charges and requests another investigation. The complaint was filed over allegations that cvMax, physically and mentally abused the former Griffin players under his supervision. Riot Korea stated this action was taken based on review to written testimony and video recordings submitted by the two former attorneys and a close friend of the five players involved. In this article, we will examine the details of the allegations, Riot Korea's actions, and the responses of the individuals involved.
Background:
Kim "cvMax" Dae-ho held a position as the head coach of Griffin from 2018 to 2019. During his time as coach, Griffin made a strong entry into the LCK and was widely regarded as the most promising team in Korea. In addition, Griffin qualified for the 2019 World Championships and reached the quarter-finals of the tournament. Soon after, the team faced internal issues, which resulted in cvMax's departure from the organization.
Allegations:
Former Griffin players accuse cvMax of mental and physical abuse during his time as coach. Allegedly he pressed one of the younger players to the point of tears during a practice session, refused to allow another player to see a doctor for a serious condition, and forcibly separated a player from his girlfriend.
Riot Korea's response:
Riot Korea, the governing organization of the LCK, reviewed the written testimony and video recordings submitted by two former attorneys and a close friend of the five players involved. They determined that the situation warranted an investigation of abuse by cvMax. They filed charges against him for violence and requested another investigation.
Responses:
CvMax denies the allegations, stating that his punishments were no different from any other coach in Korea. He apologized for not being able to properly communicate his coaching style and taking responsibility for his players not performing at their best. First Griffin and then subsequently Gen.G expressed support for him following these allegations.
Conclusion:
The investigation into cvMax's alleged violence is ongoing, and the truth of the abuses faced by former Griffin players is still unknown. While the allegations should not be taken lightly, and if true, deserve appropriate punishment, it is important to remember that CvMax's contribution to the team's success was significant. CvMax's denial of the allegations raises questions of to what extent the accounts are true. Therefore the investigation should be allowed to continue and strive to uncover the truth.