Doublelift confesses he considered retiring alongside Bjergsen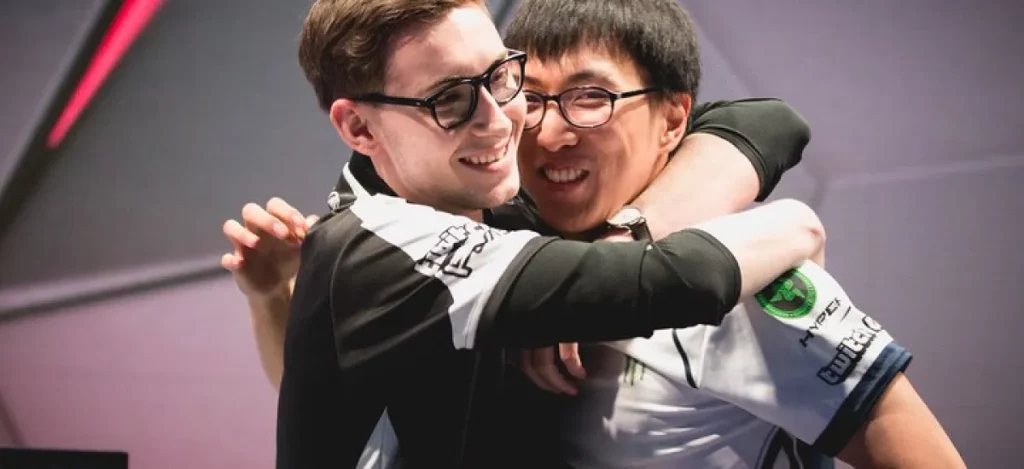 We have just known about the retirement of one of the most iconic players of the North American LCS, TSM's mid-laner Søren "Bjergsen" Bjerg, who will from now on be working as his team's Head Coach.
Right after the announcement was made, many League of Legends pros reacted alongside the community, showing their respects and best wishes for Bjergsen.
An example of that is his colleague in Team Liquid's mid lane, Nicolaj "Jensen" Jensen, who reacted to the announcement with the following response:
Another example could be the words that Jensen's Support, "CoreJJ" dedicated to him: "NA lost the shiniest star we had, and this star will become new galaxy".
But these nice words have come with some other interesting news from other pro-players…
It is the case of Bjergsen's bot laner in TSM, Yiliang "Doublelift" Peng, who confessed that we could have been facing one of the biggest changes in the LCS history… because he was planning to retire too.
The iconic AD Carry talked about that on his stream, saying "I wanted to retire too when I heard because I think the team will not be the same… but I thought about it and… doesn't seem right to retire on that note…".
And luckily he thought that because if Doublelift retired too, it would mean a change of era in the League of Legends Championship Series.
From now on, we will see how Doublelift develops with Bjergsen as his Head Coach, and let's hope that the bot laner achieves his colleague's goals for the future.
Doublelift kept talking about this topic, and it seems like we will have more from him for the next year (and probably longer).