LCS restructures Worlds qualification method, finally introduces double elimination bracket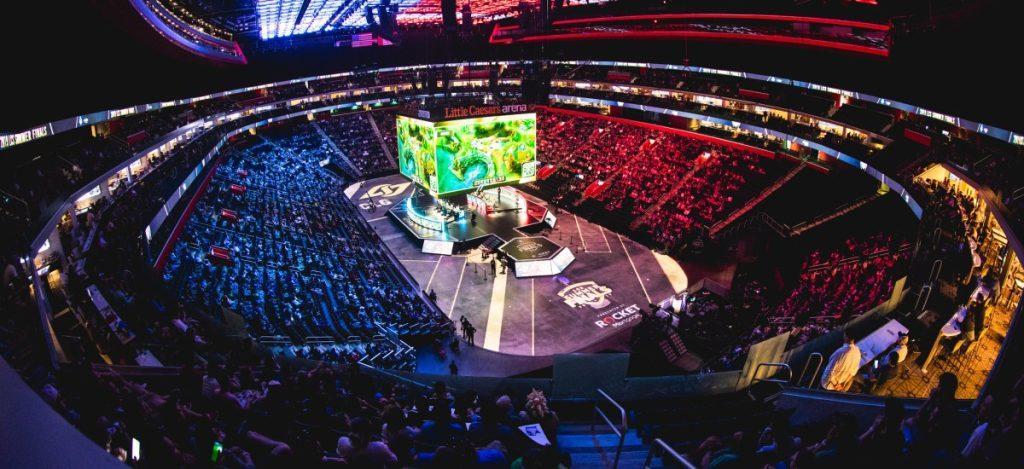 The LCS, League of Legends premier circuit in North America, will get a revised format with the 2020 Spring Split. Commissioner Chris Greeley announced Wednesday, that the league's schedule will expand beyond the weekend and will feature Monday games in order to spread out the matches and give players more prime channel exposure.
Monday Night League
The LCS already had an expanded format, starting on Friday with Academy League games, but now it will stretch into Monday for the so-called Monday Night League. Instead of cramming all 10 LCS matches on the weekend, the league will have four on Saturday, four and Sunday, and two on Monday.
According to Greeley, this is done to give players and teams who aren't among the top of the league a chance to stand out and develop their brand more. In a five-game marathon, it's very likely that viewers don't sit through all the games but pick and choose the ones with the most popular (or their most favorite) teams. By spreading out the schedule, each game's importance on any given day improves.
Before the Monday Night League games, there will be another set of three Academy League games.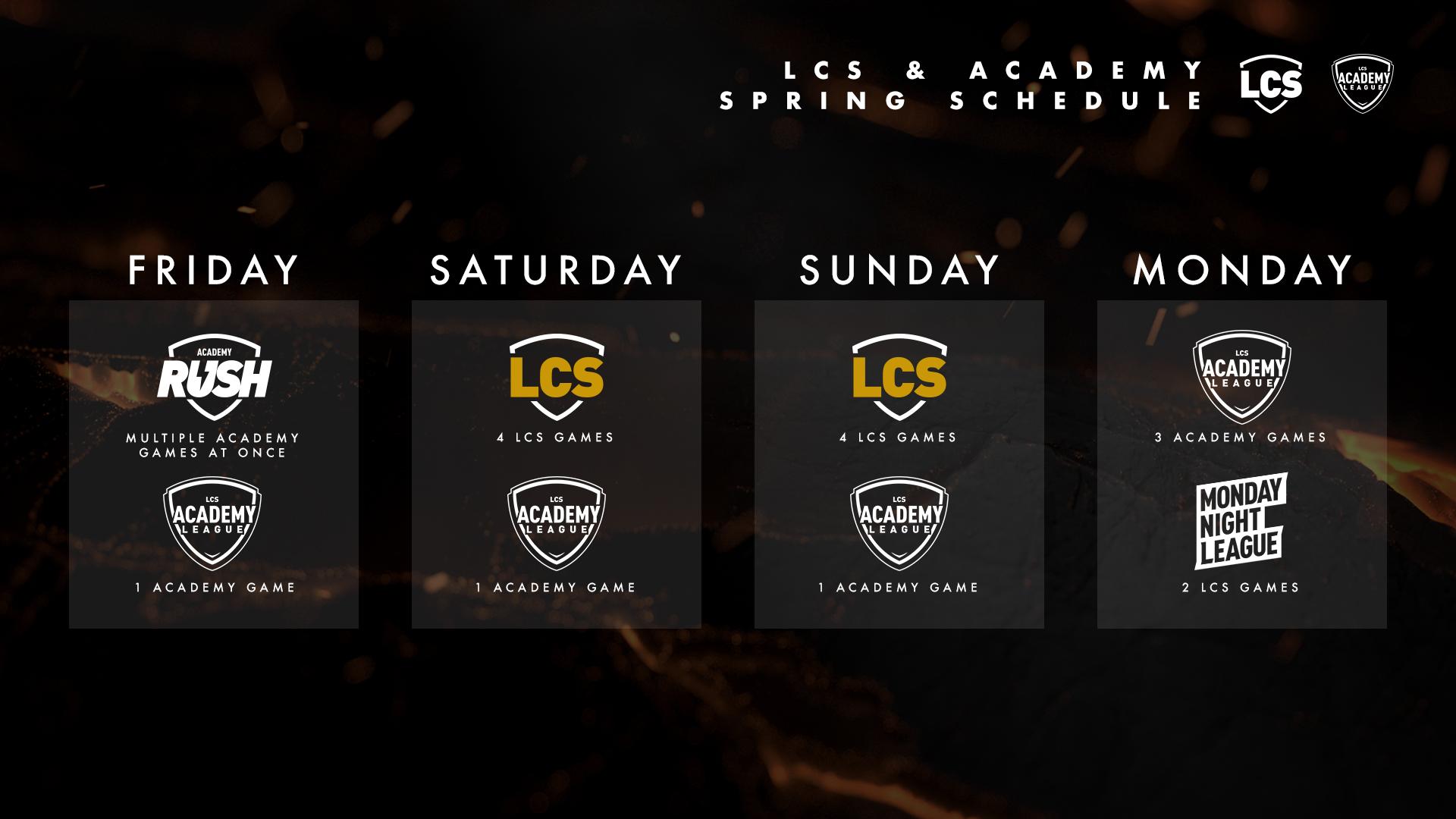 LCS Playoffs and Worlds qualification
Another change Riot are introducing concerns the LCS Spring and Summer playoffs and how the best teams from the region will qualify for the World Championship.
Here's the TL;DR:
Championship points are gone, and so are the Regional Finals (the so-called Gauntlet)
Spring Playoffs will only qualify teams for MSI. Summer Playoffs will qualify teams for Worlds
Spring Playoffs will be an 8-team double elimination best-of-5 bracket. Winner goes to Worlds
Summer Playoffs will be an 8-team double elimination best-of-5 bracket, too. Winner gets 1st seed, runner-up gets 2nd seed, and lower bracket final loser gets 3rd seed
This is a pretty massive change. One of the critiques towards the Spring Split was that previously, it didn't have any meaning besides getting you to MSI. The championship point system was introduced to combat that, ensuring that if you had a good Spring Split but flopped in Summer, you could still have a shot at making Worlds. In LPL's 2019 season, this is how a team like Invictus Gaming made it to Worlds, for example.
This change now hits the reset button on these improvements and unless the importance of MSI in relation to Worlds changes, this could be seen as a step back for the LCS format.