Tfue & Cloakzy Secure Third Title in KEEMSTAR's Friday Night Fortnite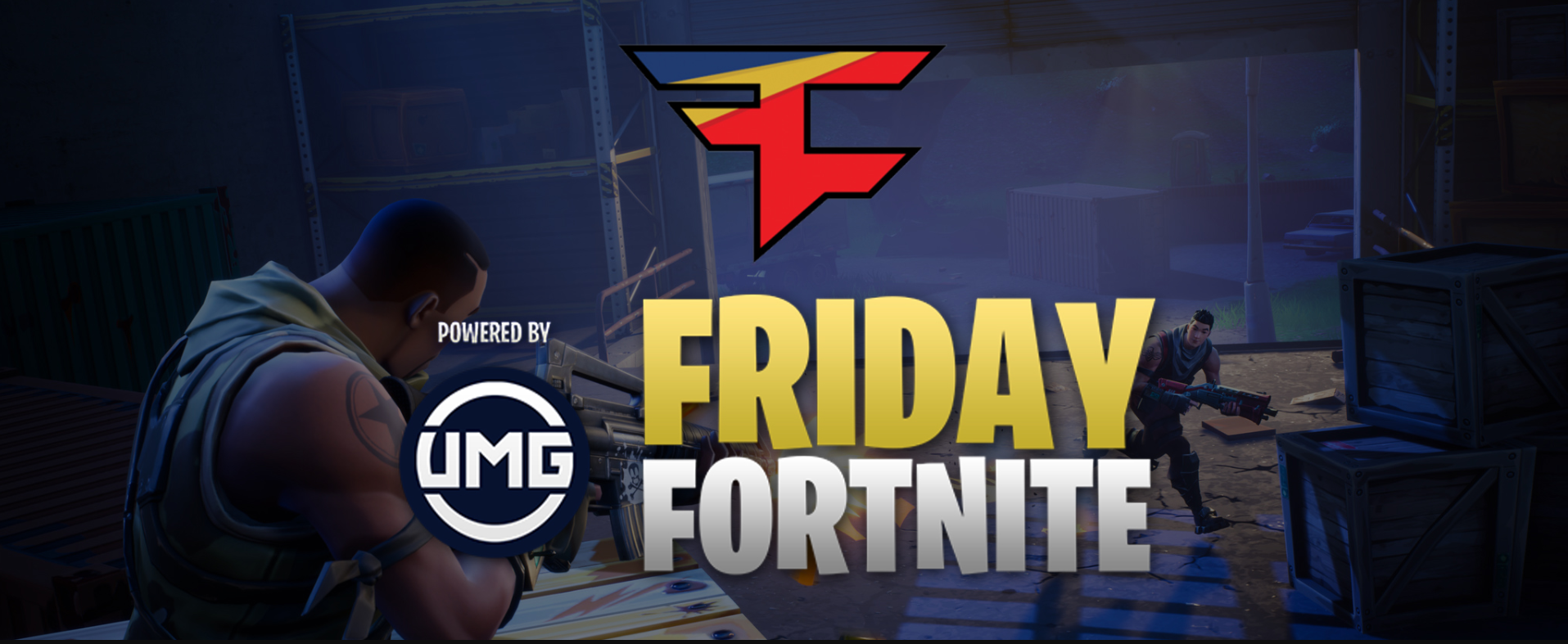 The popular FaZe Clan duo has set the bar high with their latest KEEMSTAR Friday Night Fortnite victory. The team of Turner 'Tfue' Tenney and Dennis 'Cloak' Lepore secured their third victory royale in the weekly tournament after seven total events.
THE 3-TIME CHAMPIONS, @FaZeClan – @TTFue & Cloakzy.

Congratulations on winning the $20,000 @KEEMSTAR Friday #Fortnite. pic.twitter.com/U2jghYu4Zu

— UMG Events (@UMGEvents) June 23, 2018
Cloakzy had to share the win on his stream as well and graciously accepted the $5,000 donation from UMG.
.@Cloakzy seemed pretty excited to get his $5,000 from winning the @KEEMSTAR Friday #Fortnite!

Always a pleasure having them compete in the tournament. pic.twitter.com/C30lMPH0Oa

— UMG Events (@UMGEvents) June 23, 2018
The $20,000 tournament hosted by Daniel 'KEEMSTAR' Keem and UMG Events takes place every Friday and provides top players and entertainers the opportunity to compete against each other in a the most kills wins format. Popular names such as Tyler "Ninja" Blevins, members of Team SoloMid, Cloud9, 100 Thieves, and more make up the lineup and don't disappoint in terms of insane gunfights, building, and trick shots.
Tfue was recently in the spotlight for his main accounts permanent ban handed down from Epic Games, the team behind Fortnite. Originally thought to be due to the abuse of an in-game glitch as his teammate Cloakzy had claimed on his own stream. Many Fortnite fans were up in arms about why he had received the ban while other well-known figures had been known to use the same glitch. Epic took to the Fortnite Reddit to clear the air and provide the real reason for the FaZe Clan members ban. Citing their EULA, Epic stated that Tfue had knowingly violated their terms.
"Account selling or purchasing violates our EULA. Tfue was aware of this and engaged in that activity anyway. He was also notified of the reason for his account ban, but did not disclose that information to his viewers while streaming."
It didn't stop the player from jumping on his alternative account and winning the seventh installment of the popular event and certainly won't stop him from trying to make it four titles next week.