Every fan of competitive League of Legends has ever heard of the name of Zachary "Sneaky" Scuderi.
The history of the legendary AD Carry started back in the League of Legends Beta. When he received the invitation, he tried the game and he didn't like it at first… but soon he started playing again, showing amazing skills, until some months later, after being noticed in Solo Queue, he was asked to join a competitive team called Absolute Legends North America. When this team broke up, he created Pulse eSports, but the team did not succeed at all.
After that, Sneaky joined Quantic Gaming in 2013, and with this team, he managed to qualify for the 2013 NA LCS Summer Split, and subsequently, he joined Cloud9 when the legendary organization re-acquired the Quantic Gaming roster ahead of their LCS debut.
From that moment, Sneaky has always played with the North American organization, being part of Cloud9's main team for seven years in a row.
This relationship, full of success and recognition, came to an end last January. Sneaky was no longer a player of the main team of Cloud9 but would become co-owner and advisor for the organization instead.
7 years. 7 Worlds appearances. 3 pentakills. 2 #LCS titles. He has been here since the beginning, but today he takes on a new role at Cloud9. Thank you @Sneaky.

Read more: https://t.co/JHbEukfNe1 pic.twitter.com/kKzHVxGEnL

— Cloud9 (@Cloud9) January 15, 2020
https://platform.twitter.com/widgets.js
After this announcement, many fans and sports personalities showed their sorrow, but Sneaky never disappear.
Apart from becoming co-owner and advisor for Cloud9, the AD Carry is also famous for his Cosplays, which he kept doing, and he has been also working as a full-time streamer, as he said in his "goodbye letter":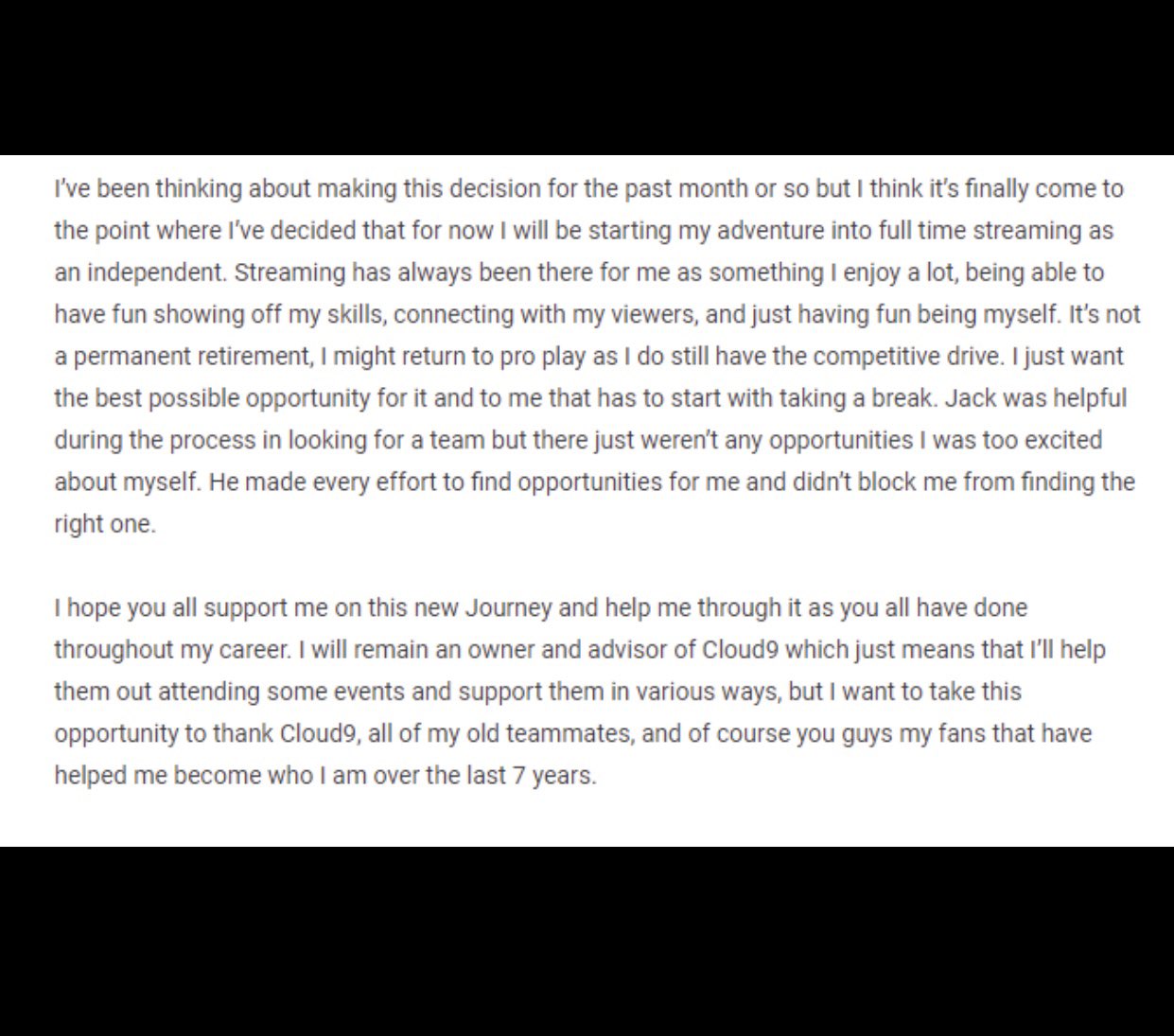 As we can see in this letter, Sneaky never closed the door to his return to the competitive League of Legends. He confirmed that "It's not a permanent retirement", that he "might return to pro play".
This retirement was more of a break than a goodbye, and now, in an interview with Travis Gafford, Sneaky has confirmed it… and his return might be sooner than expected.
"I'm really up there for opportunities, I think I will be more actively looking for a pro play opportunity coming up for next year" Sneaky confessed.
Later, he explained to Gafford that he is looking for an opportunity that doesn't need to be with a team that guarantees him that they will win since this kind of pressure is something that he would have had on his shoulders back in Spring if he had joined any team.
Sneaky does not feel that pressure anymore, that is why he is planning to actively look for new opportunities, "and if I don't find the right one, then I won't play" – Sneaky says.
The Regular Season of the NA LCS Summer Split has just ended, and some of the teams that couldn't manage to qualify for Playoffs might be planning to change their rosters.
Maybe even teams from other regions are interested, but that is something that we will have to wait to see.
Related article: