More than two weeks have passed since the 'Free Agency' Season started, and the rosters of the LCS teams for the upcoming year 2021 are almost completed.
We still have many rumors to be confirmed, and uncertain player transfers, but our intentions are to bring you a summary of what we know for now about the craziest "players market" that we have ever had.
Today we start with TSM, which has been one of the teams that have changed the most. This was the 2020 roster:
Top: BrokenBlade.
Jungle: Spica
Mid: Bjergsen
ADC: Doublelift
Support: Biofrost
Coach: Parth & Mabrey
Now, forget everything you knew about TSM because the roster that the team presents us for the next year 2021 has nothing to do with the previous one.
Two of the LCS legends that were playing for Team SoloMid in 2020 have decided to retire: Bjergsen and Doublelift.
The first one does not leave the organization and will be from now the Head Coach of the team, but Doublelift, who decided to retire from pro play last week, seems to have completely parted ways with the organization.
After these two legends retired from pro playing, TSM has been reinforced with several signings, one of which has broken records: the purchase of SwordArt for $6 million.
The Taiwanese Support arrives at the LCS after an amazing performance with Suning at the 2020 League of Legends World Championship. Now, SwordArt has a mission: making TSM an internationally competitive team.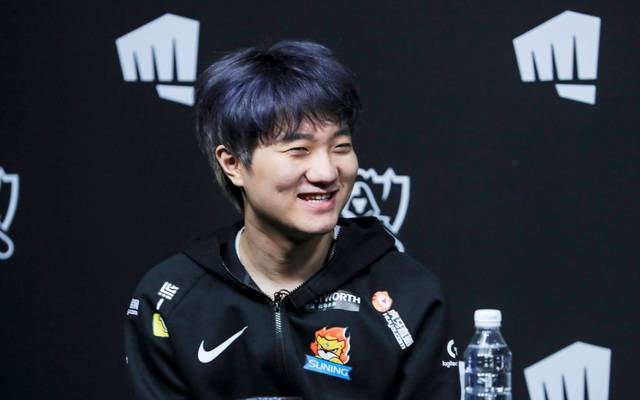 Former TSM top laner, BrokenBlade, left the team to join Schalke 04 in the LEC, and the North American team signed Huni to replace him. Also, after the retirement of Bjergsen, the team has acquired PowerOfEvil, who comes from FlyQuest after a very good season.
To cover Doublelift's position in the bot lane, it looks like TSM will promote their Academy Team ADC, Lost, but there are no official announcements for the moment.
Finally, for the jungle, everything points to Spica continuing with the team in 2021, as he still has one year left on his contract and there don't seem to be any other candidates for his position. Nevertheless, everything can happen within the next weeks, and TSM has not confirmed its continuity.
All being said, the 2021 TSM roster would be as follows:
Top: Huni
Jungle: Spica (to be confirmed)
Mid: PowerOfEvil
ADC: Lost (to be confirmed)
Support: SwordArt
Coach: Bjergsen.
Related article: