Photo: By Helena Kristiansson for ESL
'Chiu on This' is a short and regular opinion blast
Fan favorite Australian player DickStacy qualified for the IEM Katowice 2018 Major via the Asia Minors. One of the notable things about making the Major is that every player gets a sticker. Among the various types of stickers, memes generally seem to be the most popular. The two stickers I'm thinking of include KioShiMa's The Problem*:
Anyone want to become a problem? Any weapon can become a pain in the ass with. pic.twitter.com/vqFi0fuM93

— kioShiMa (@kiocsgoo) January 13, 2017
*For Context: After being removed from EnVyUs, one of his ex-teammates called him the Problem. The meme and nickname has stuck ever since.
The other sticker was from SmithZz who did a Yo Les Noobs* Sticker:
*For Context: Yo Les Noobs is a classic meme that originated from SmithZz's rant against people that were criticizing him. It was originally posted on vakarm.net and the opening lines of the rant started with "Yo Les Noobs". The post was translated here:
Dick Stacy's sticker was likely to enter the hall of fame with these other legendary meme stickers, but it was rejected by Valve. This was revealed by DickStacy on twitter:
This was the Signature I sent on the first attempt. Sleek and inspirational design from a good man @ThisIsKrakenTTV pic.twitter.com/2XLuVMYVTB

— Ollie Tierney (@DickStacyy) January 31, 2019
The fans were rightly dismayed when they found about the sticker's rejected. At least we'll always have olofmeister 2016.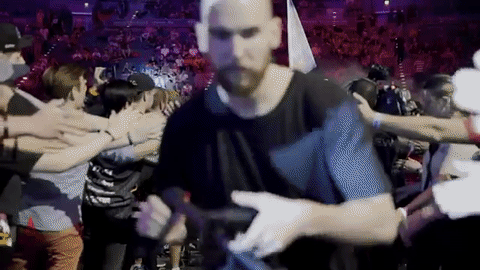 Related Articles: